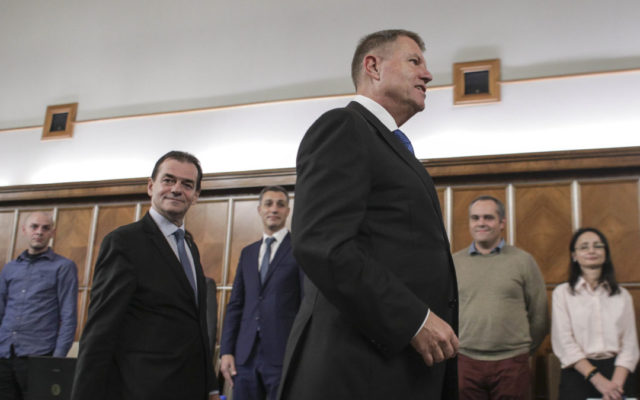 Moments ago, G4Media.ro reported that the leaders of the ruling PNL led by Prime Minister Ludovic Orban attended a meeting last night at Vila Lac with (PNL-derived) Romanian President Klaus Iohannis, according to sources present at the scene.
Klaus Iohannis reportedly conveyed to the leaders encouraging messages ahead of the election and told them to prepare for a governance with the USR.
He also stressed that the coronavirus pandemic had been well managed and positive results were becoming evident. According to the same sources, the President also noted that if the pandemic curve began to flatten, no new restrictions will have to be imposed in the future. He also added that schools should not reopen until the number of cases and deaths is reduced.
Another issue discussed at the meeting was opinion polls, which, it was said, still show the PNL leading the race despite suffering blows following the closure of schools, public markets and the Piatra Neamt tragedy. A PNL official present at the meeting said that "since the tragedy at Piatra Neamt, the PSD has lost the most ground, while the USR has gained the most".
According to the same sources, at the moment when one of the attendees complained to President Iohannis about Dacian Ciolos discussing too much about the Prime Minister's post especially in Brussels, the President shouted "You have the future Prime Minister with you!" (meaning Ludovic Orban).
At the same time, he urged them to call on the local organizations "which are somewhat numb", to step up their game as they were getting ready to cross the finish line of the election campaign, stressing he was happy with the way the ministers and the government communicated.
Finally, the National Economic Recovery Plan that the government will announce next week was also discussed.
In addition to the Prime Minister, the meeting was attended by Deputy Prime Minister Raluca Turcan, Minister of Finance Florin Cîțu, Minister of Health Nelu Tătaru, the Speakers of the House and Senate, Florin Roman and Daniel Fenechiu respectively, PNL Secretary General Robert Sighiartău, Senator Alina Gorghiu and MEP Rareș Bogdan. /ibna