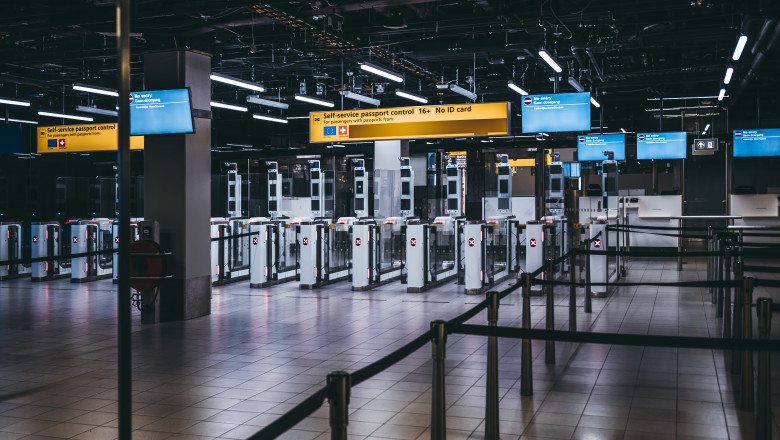 Reactions in Germany as well
Romanian President Klaus Iohannis has stated that he does not agree with the imposition of certificates at European level under which people vaccinated against COVID-19 could travel.
The Greek Prime Minister on Tuesday proposed the use of the vaccination certificate against Covid-19 throughout the European Union, to facilitate travel affected by the pandemic. According to the proposal submitted by Kyriakos Mitsotakis, the certificate could be used to board any means of transport.
"I do not think it is a good idea. There must be a vaccination certificate, but it must be used for medical purposes and not for travel. This is important information for the GP or anyone else if the person is in an emergency. "However, it does not seem right to me to use these certificates to divide the European population in two", Klaus Iohannis argued.
In a letter addressed to the President of the European Commission, Ursula von der Leyen, the Greek Prime Minister Kyriakos Mitsotakis proposed the expansion of the program throughout the EU.
"For countries like Greece, which depend on tourism, it is imperative to solve this problem before the summer season", the Greek Prime Minister wrote in his letter.
There have been similar reactions in Germany, such as that of Federal Labor Minister Hubertus Heil, who is adamantly against compulsory vaccination, as the Tagesschau wrote. "At the moment, speculation about mandatory vaccinations is pointless", the Social Democrat politician told RTL and NTV as he believes there can be no compulsory vaccination.
Compulsory vaccination would restrict the fundamental constitutional rights of the individual to contractual freedom and private independence, says Steffen Augsberg, a law professor at the University of Giessen. "It is inconceivable that those in charge of a café or a cinema should be obliged to distinguish between vaccinated and unvaccinated people", said the German professor.
Even without the appropriate adjustments, Augsberg rejects "mandatory back-door vaccination", as he called it. "If individuals want to give benefits to those who have been vaccinated, this does not mean that the state is obliged to make vaccination mandatory. Constitutionally-wise, solidarity means that those who have been vaccinated must also allow those who have not been vaccinated to return to public life", the professor told ARD./ibna