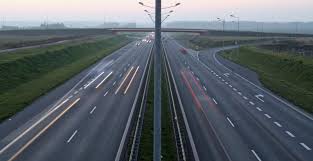 By Daniel Stroe – Bucharest
Romanian Ministry of Transport has today released a national transport master plan which highlights main infrastructure projects to be carried out by 2030, with express ways being favored to the detriment of high ways, despite a dire need of such thoroughfares.
Romania needs only 656 kilometers of motor ways which will cost an assessed 6.2 billion Euros by 2030, according to the cited document. Romania currently operates about 644 kilometers. The master plan also states another 2.226 kilometers of express ways should be built by the mentioned deadline, with the overall costs rising to 17.5 billion Euros.
Among the scheduled highways, the master plan mentions Sibiu-Brasov (103 km, 690 M Euros), Ploiesti-Comarnic (49 km, 310 M Euros), Craiova-Pitesti (connecting the cities where the Renault and Ford car makers' production facilities are located, 115 km, 870 M Euros), Brasov-Bacau (crossing the Eastern Carpathians, 158 km, 2.06 billion Euros), Gilau-Bors (177 km, 1.5 billion Euros)and Comarnic-Brasov (probably the most waited highway in Romania, along the main tourist destination in the country, Prahova Valley, 54 km, 1.1 billion Euros. All the prices listed are VAT free.
Even if previous calculations showed an ambitious target of 2.440 km by 2020, Ioan Rus, minister of Transport, told the Romanian lawmakers today that, most probably, Romania will build another 600 km of highways over the next six years.
Another highway project, connecting Sibiu to Pitesti across the Southern Carpathians, which Renault has been pressing for in order to put exports to Western countries on a fast track, has been turned in an express way, with the Romanian Government saying costs are lower and the functionality about the same. If needed, the express way can be turned into a motorway in the future. Romania has no single express way
Rus said Romania has no need of 2.440 km of highways, but rather 2.500 km of express ways, 3.000 km of modernized trans-regional roads and 140 km of ring roads and exists to border points. He also said the transport master plan, which has been submitted to public debate, is not yet 100 % approved by the European Commission
Despite optimistic figures listed in the document, Romania will probably bump into the same bureaucratic hurdles that are on the verge of closing this year with no single km of highway inaugurated, which would be a first in years. A dramatic accident that occurred last weekend on the most trafficked road in Romania, DN1 (the route of the future Brasov-Comarnic highway) and which ended in six deaths, after a driver apparently committed suicide by speeding on the opposite lane and killing five innocent people, has rekindled the debate on the necessity of highways in Romania.