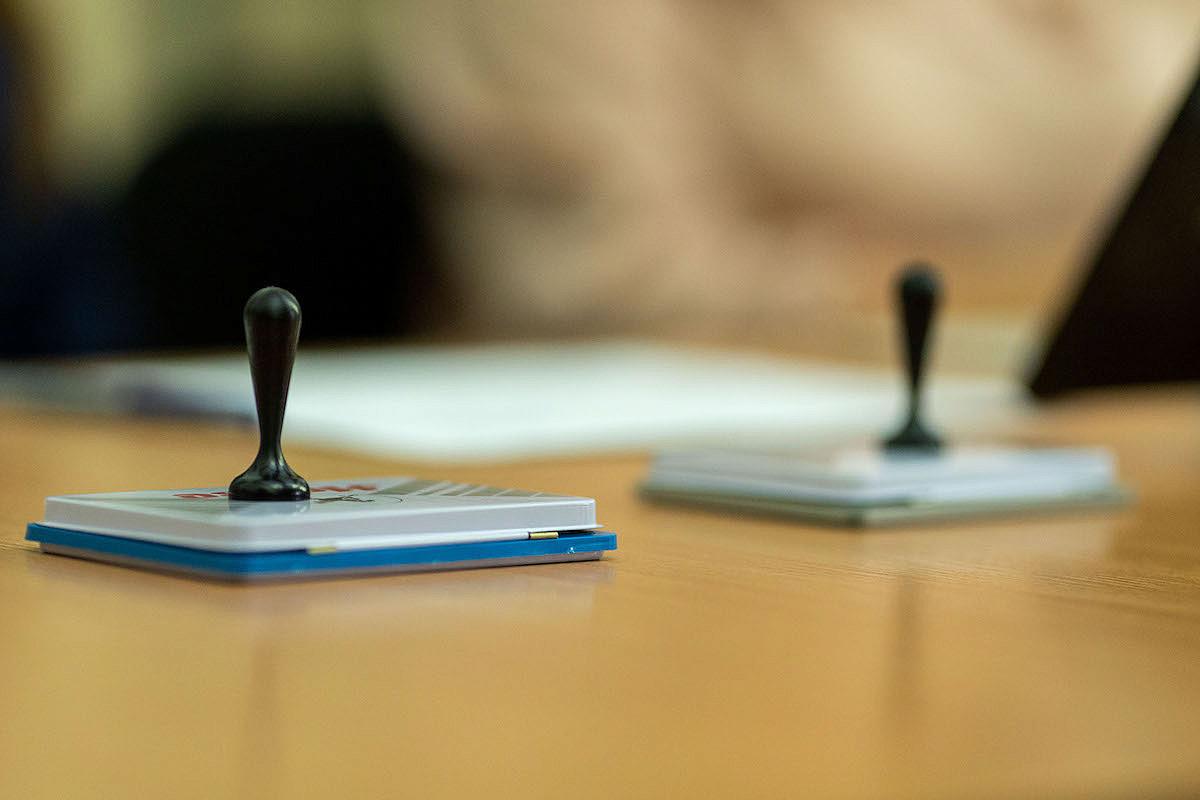 The bill to set September 27th as the date for the municipal elections is being debated in Parliament today.
The date was suggested by the UDMR. The proposal was voted with 81 votes in favor, 8 against and 39 abstentions. The Plenary Session of the Senate rejected the government's plan on the same issue, but some articles were included in the final text.
According to the Permanent Electoral Commission, the campaign period will kick off on 29 July at the latest, and the Central Electoral Commission (Biroul Electoral Central BEC) will be set up on August 2. Local election commissions will be set up on August 8. From this date until August 11, the electoral alliances may be registered. Nominations will be submitted from 8 to 18 August.
The election campaign will begin on August 28 and will end on Saturday, September 26 at 07:00.
Meanwhile, inter-party negotiations, calculations and electoral strategies to clinch victory in Bucharest, the Municipality with the largest budget from state funds by far, are heating up.
The PNL and the USR, which are fighting to maintain their alliance by supporting Nicușor Dan against the current candidacy of incumbent Mayor Gabriela Firea, have received unexpected "help" from Victor Ponta, who has stated that Pro Romania will endorse their own candidate in the autumn elections and will not support PSD candidate Gabriela Firea. He did not specify whether he himself would be running, but a few days ago one of the PRO România leaders, Adrian Țuțuianu, spoke of Ponta running for the Municipality of Bucharest. These statements were made while Ponta negotiated with the PSD to support Firea, although he shut down those rumors.
Negotiations between the two parties came to a standstill when, after the appointment of Victor Ponta's father-in-law to the Court of Auditors and another member of his entourage at ANRE, Ponta asked the PSD leadership for 30 electoral positions in the parliamentary elections. HotNews.ro sources report that Mr. Marcel Ciolacu adamantly rejected the "excessive demands of the leader of Pro România".
Following these developments, Firea, which leads the polls with 30% (as Victor Ponta's party follows with 10-12% in Bucharest), told Antena 3 last night that she would not run for a second term if potential candidates on the left Victor Ponta and Robert Negoiță receive higher percentages than she did in the polls. Earlier, she said she felt "betrayed", "being watched" and believed the election campaign would be very dirty.
Meanwhile, in the opposite corner, former Romanian President – and former Bucharest Mayor – Traian Băsescu told Digi 24 last night that he was considering running in Bucharest if the PNL and the USR did not include his party, the PMP, in the negotiations and reminded that he was the first to propose the solution of Nicușor Dan as the only candidate from the right.
He stressed that a Ponta nomination for the Municipality of Bucharest would be the best gift for right-wing parties, because it would "steal" valuable votes from the PSD. /ibna