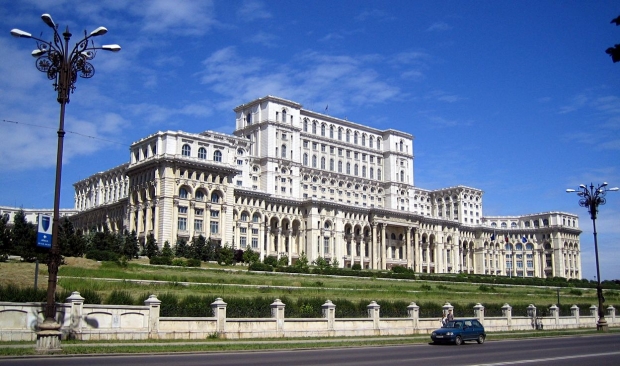 Today, the leaders of the PNL, USR-PLUS and UDMR parties reached an agreement in principle for the formation of the new government. In particular, they agreed that the head of the government will be Florin Cîțu, while Ludovic Orban will serve as Speaker of Parliament, as reported by Hotnews.ro political sources. This was made possible by the withdrawal of the USR, with a comeback expected nonetheless. According to the same sources, the ministries will be distributed as follows: 8 in the PNL, 7 in the USR and 3 in the UDMR. Dan Barna and Kelemen Hunor will serve as Deputy Prime Ministers.
PNL MEP Rareş Bogdan said upon arrival at Vila Lac 1, where the three parties' new negotiations are taking place, that "white smoke will emerge today."
Liberal leaders, however, including some ministers – or ministeriable executives- in the future coalition government, are dissatisfied with the USR-PLUS and UDMR negotiations, according to political sources quoted by G4Media.
Specifically, these executives appear dissatisfied with the fact that Ludovic Orban has allegedly handed over too many ministerial positions to the USR PLUS and the UDMR, (only) to secure the presidency of the Parliament himself.
Another source of dissatisfaction in the PNL comes from Ludovic Orban's intention to nominate incumbent Minister Ion Ștefan as Minister of Development – provided, of course, that the PNL retains this portfolio – as Mr Stefan has often been criticized within the party.
Recently, news.ro news site reported a new working case, which provides for 8 ministries for the PNL, including the Ministries of Defense, Foreign Affairs, Finance, Justice and Transport. Six ministries are planned to be taken over by USR-PLUS, including the Ministries of Education, Health and Labor, although the USR is also eyeing the Finance or Justice department. The UDMR has three portfolios, including those of Communications and Agriculture, as political sources told news.ro.
According to the same sources, the PNL is claiming the Ministries of Defense, Foreign Affairs, Interior, Justice, Transport, European Resources and Finance.
Other sources make it clear that the USR-PLUS will take over the Ministries of Health, Education, Culture, Energy/Economy, Labor and Environment. As mentioned, the USR also wants the Department of Justice or the Treasury, yet the PNL appears unwilling to concede either.
The UDMR includes the Ministries of Agriculture, Communications, Youth and Sports.
PSD chairman Marcel Ciolacu announced yesterday that the party's National Council had decided that no member of the leadership group or chairman of the organization would take office in the next parliament. As he stressed, the time has come for the modernization of the party and for the promotion, by the PSD, of executives who are young and professional. /ibna