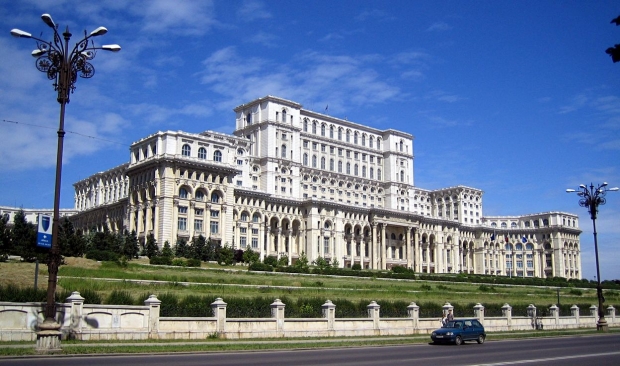 The PNL, USR-PLUS and UDMR parties agreed to form a coalition government and completed negotiations on the distribution of ministries and posts. They also concluded discussions yesterday, shaping the government program and the way of working within the governing coalition. The agreement on the formation of the governing coalition comprising the PNL, the USR the PLUS and the UDMR will be signed tonight at 19:00 in Parliament.
After a ten-hour discussion, the PNL, USR-PLUS and UDMR leaders agreed to form a coalition government under Florin Cîțu, in which the PNL will hold 9 ministries, the USR 6 and the UDMR 3, while two posts of Deputy Prime Ministers are also envisaged. It was also agreed that as Speaker of Parliament would serve a PNL member, while the position of the Senate Speaker would be filled by a USR PLUS candidate.
According to PNL President Ludovic Orban, the PNL will have the following nine ministries in the future government: Defense, Foreign Affairs, Finance, Interior, Education, Energy, Agriculture, Culture and Labor.
The USR PLUS will have the portfolios of: Justice, Transport, Health, European Resources, Research, Economy and Business Environment.
The UDMR will take over the Ministries of Development and Public Works, Environment, Youth and Sports, according to euractiv.ro.
There is strong dissatisfaction in the PNL regarding the ministries granted to USR-PLUS. Analysts also place particular emphasis on the concessions in favor of the USR, just for Orban to secure the presidency of the Parliament, noting at the same time the excessive demands of Barna in relation to the election result. Some even believe that the PNL will not play a leading role, that Citu will not be able to impose his policy and that, following his confrontation with Klaus Iohannis, Orban came out stronger on a personal level, yet weakened on a governmental level, since the Ministries of Defense, Foreign Affairs and Interior are controlled by the President of the country either way.
Respectively, analysts point out that Ciolacu, putting himself first and refusing to be "subjugated", by assuming the vice-presidency of the Parliament or the Senate forbade – in order to avoid any party members holding a position higher than that of the party president in Parliament – to the PSD members to run for parliamentary office, depriving his party from all those posts.
Recently, the exact distribution of the deputy ministerial posts of the future new government came to light, as well as the prefectures where each party will have the right to appoint a prefect.
According to political sources in G4Media.ro, out of the 80 deputy ministers that the Cițu government will have, the PNL will appoint 42, the USR Plus 26 and the UDMR 12.
The Council of Representatives of the Union (Consiliul Reprezentanților Unionali – CRU) of the UDMR, which met online yesterday, decided the following: UDMR President Kelemen Hunor (who has already met with Hungarian Prime Minister Viktor Orban) to serve as Deputy Prime Minister; Senator Cseke Attila to be appointed Minister of Development; Senator Tanczos Barna Minister of Environment; Carol Eduark Novak, Paralympic cyclist and President of the Romanian Cycling Federation to take over the portfolio of Youth and Sports. /ibna