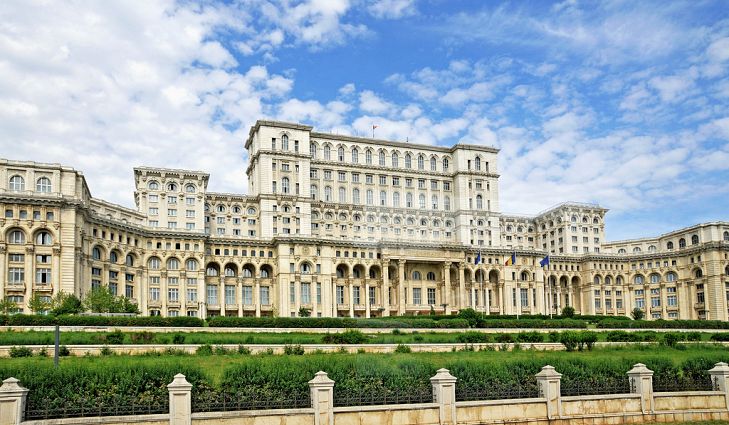 PNL Members and Senators will be present at the meeting but will not vote, while USR has decided, for reasons of principle, to vote against the PNL ministers at the hearings – though there were some who proposed abstention or non-participation in the meeting.
Focus now shifts on the attitude PSD will hold. Sources within PSD reported by Evenimentul Zilei argue that the Social Democrats want the vote to be postponed and expect MPs and Senators from Pro România and ALDE to hold the same position. Under this scenario, the PSD, ALDE and Pro Romania parties will be absent from Parliament on the day of the vote; thus, due to a lack of quorum, the vote will be scheduled for another date.
Several online media have been talking of a possible PSD-PRO România-ALDE alliance, especially following the developments at yesterday's PRO România National Conference, where Bucharest mayor Gabriela Firea, PSD transitional president Marcel Ciolacu, but also ALEDE president Călin Popescu Tăriceanu made an appearance.
Marcel Ciolacu stated on B1 TV that he "might have joint plans" with PRO România in the next elections. "… I don't know if we will merge, but we are likely to have a common political plan for some elections", he said. He has also stated that he "has solid communication" with the ALDE president, implying that such good communication can become the link to a beneficial "friendship" policy. "We will look into it in the next elections, but I cannot rule out some political alliances …", Mr. Ciolacu said.
At the PRO România National Conference, Marcel Ciolacu took the floor and addressed Victor Ponta regarding his term as Prime Minister. But the real "surprise" was dropped earlier by Bucharest Mayor Gabriela Firea, who, despite bashing Ponta a few months ago, accepted the invitation and went to his party's convention. In her speech, Firea stressed that the leader of Pro România was the Romanian Prime Minister who had achieved the most in recent years. "We should not be ashamed to acknowledge it and see where we have made mistakes", she said in her speech.
Both politicians appeared open to cooperation. Following Victor Ponta, the Mayor of Bucharest clarified that she too sought an alliance with Pro România and if this was not possible at national level, at least in Bucharest. Getting up on stage when Ponta gave her the floor, Firea and the Pro România leader joked about a possible "punishment" by PSD for attending the Pro România conference.
Marcel Ciolacu, who appeared shortly afterwards, said that many of his colleagues did not want an alliance with Pro România, as many in Pro România did not eye an alliance with PSD, yet what mattered was what the Romanians wanted. In his speech he also agreed that Ponta was a "good Prime Minister".
Sources within PSD report that Mihai Tudose and Claudiu Manda opposed the party's presence at Victor Ponta's congress.
The dispersion of PSD
The "southerners" (from Muntenia, also called "Talibans") are in favor of early elections to show the party is "not afraid of them". At the same time, they are looking forward to the return of former PSD members who are now in Victor Ponta's party.
This wing accuses Gabriela Firea of ​​always being in favor of an alliance with Pro România. "He wants to get himself re-elected, he doesn't care about others", they say. "He feels safer with Pro România and he constantly brings up Ponta. It's not just Gabriela Firea in PSD, no matter how important Bucharest is", they conclude.
Another group thinks it is wiser for PSD to become associated with Pro România, because that way the party will convey a clearer message to voters and achieve a better electoral outcome. With a 35% share in Parliament, they say, PNL will be begging us to overthrow its government again.
On the other hand, party leaders from Transylvania, whom the "southerners" ironically call "intellectuals", are very cautious about the issue of early elections. Some argue that local organizations that support early elections might have "had some talks" with the liberals. Others see early elections as a "maneuver" in which powerful local organizations will quickly take power within the party.
Without early elections, today's leadership will be a "test-drive", and the party elections that will elect the leadership for the coming years will take place next year. But if early elections are held, then what will count will be the current Congress, and the team that will lead PSD for the next 4-5 years will be elected now. If early elections are held, the strongest within PSD will become even stronger. /ibna