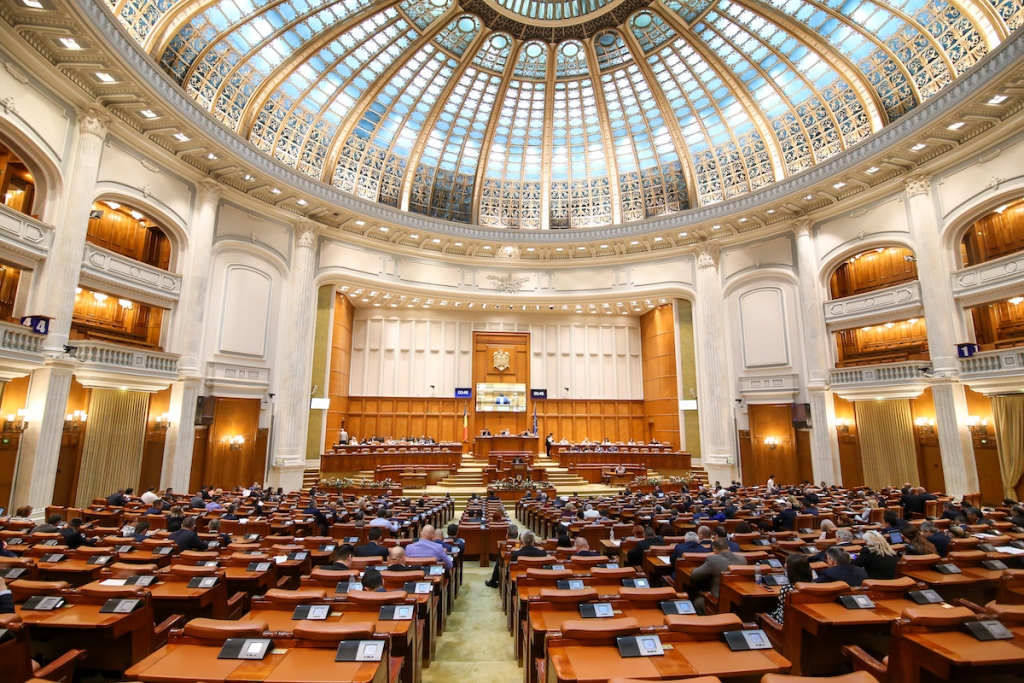 PSD SG claims the vote will be held on Saturday
The President of PNL would prefer Wednesday better
The Presidencies of the two Parliamentary Houses decided this morning, during a meeting in which the opposition was absent, for the debate and vote on the motion of censure which was tabled by the PNL and was supported by USR, UDMR, PMP, Pro România and ALDE, to be held on Saturday at 11:00. The motion will be read at 3pm today, House Speaker Florin Iordache announced. The censure motion garnered 237 signatures, while 233 votes are needed in order for the government to be forced to resign.
PSD Secretary General, Mihai Fifor, announced last night that the plenary vote would take place on Saturday. The opposition leader, Ludovic Orban, responded that this was nothing but a "trick" with which the Dăncilă government hopes to stay in place.
Last night the joint meeting of the two chambers was put off in the absence of a quorum, and Parliament Speaker Marcel Ciolacu (PSD) announced that under these circumstances it was not possible to agree upon a timetable for discussing the opposition's motion of censure.
Opposition leaders on their behalf complained about the fact that the Parliament's Presidencies were convened on Tuesday night shortly after the motion for a censure was tabled, while adding that the Parliament's plenary session was scheduled for 19.00.
The opposition accused PSD of deliberately looking to move the vote to a non-working day on Saturday. "They intend at night, like thieves, to force the reading of the proposal and its voting on a non-working day", said PNL Vice President Raluca Turcan. Turcan requested that the full text of the motion (textul integral al moțiunii de cenzură) be read this week in plenary, and the vote be held at the beginning of next week.
When asked about the opposition's complaints that the vote is being held on a non-working day, Ciolacu stressed that "the days are regarded as Constitutional rather than not working and non-working". He went on to underline that, while PNL was available all day long, it preferred to submit the proposal "in the evening".
In his statements, the PNL President emphasized that it is unlikely the proposal will not pass through Parliament, even if the vote took place on Saturday. "We are all present and we will vote clearly. The problem is that it's not just up to us; there are five other parliamentary groups that need to be mobilized on that day", Orban added. /ibna