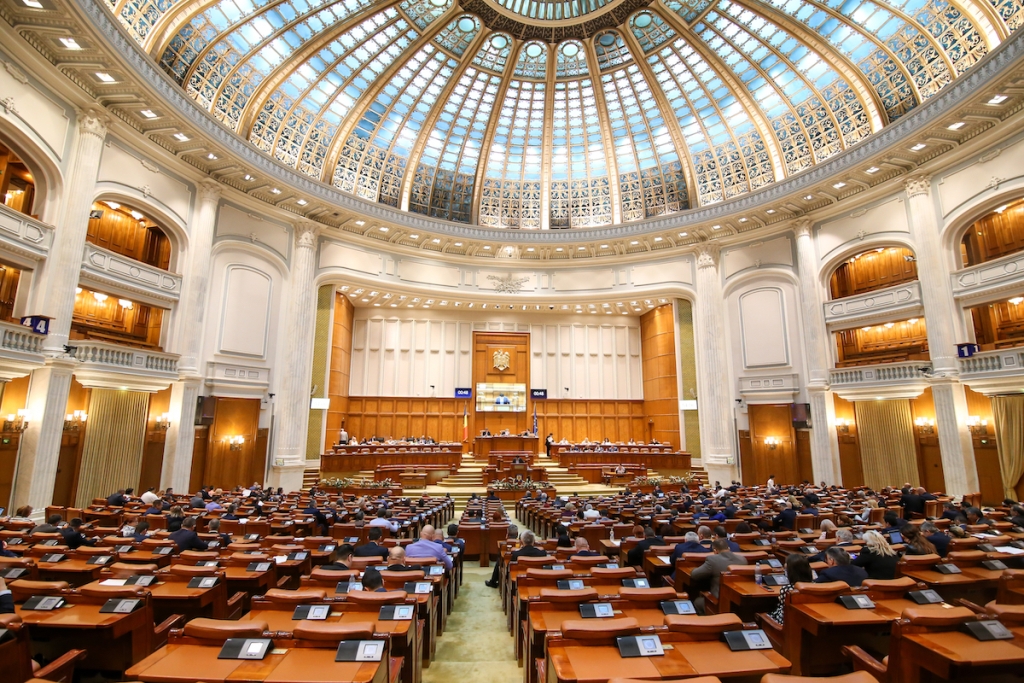 The first sitting of Parliament was held at noon at the invitation of President Klaus Iohannis. Two separate meetings were held, chaired by the Senior MP and the Senior Senator respectively.
At this first sitting, the committees are formed to check the validity of the election of the new Members of Parliament, which consists of 30 Members and 15 Senators respectively. As soon as the election of 2/3 of the members of the two bodies is ratified and the deputies and senators are sworn in, it is considered that the Parliament and the Senate have been legally formed.
The presidents of the two bodies and the members of the presidencies are then elected; the vice-presidents, the secretaries and the deans. Parliamentary groups are also formed and parliamentary committees are established.
The election of the Parliament and Senate Speakers is held by secret ballot. Each parliamentary group may nominate only one candidate.
The presidencies of the two houses are formed after negotiations between the leaders of the parliamentary groups, based on the number of votes won by the parties in the elections, followed by a secret ballot.
It is recalled that in the December 6 elections, a total of 466 members of Parliament were elected – 330 deputies and 136 senators, according to the lists of the Central Election Commission (Biroul Electoral Central).
The PSD has elected 47 senators and 110 deputies, the PNL and 93 respectively, the USR PLUS Alliance 25 and 55, and the Alliance for the Union of Romanians (AUR) 14 and 33. The UDMR clinched 9 seats in the Senate and 21 in Parliament. 18 parliamentary seats are given to the representatives of the national minorities.
PSD President Marcel Ciolacu said last night that all members of the parliamentary group of national minorities remained in isolation after one of them tested positive for COVID-19 (according to stiripesurse.ro he is a member of the Hellenic Union), adding that this creates a problem in the formation of the new Parliament.
Earlier, the MP had discussions with politicians from the center-right.
Additionally, Marcel Ciolacu announced that he would have a discussion today with former Bucharest mayor Daniel Tudorache on whether or not he wants to enter Parliament, as he is being prosecuted. Ciolacu clarified that if Tudorache finally enters Parliament, he will not belong to his party's Central Committee. /ibna