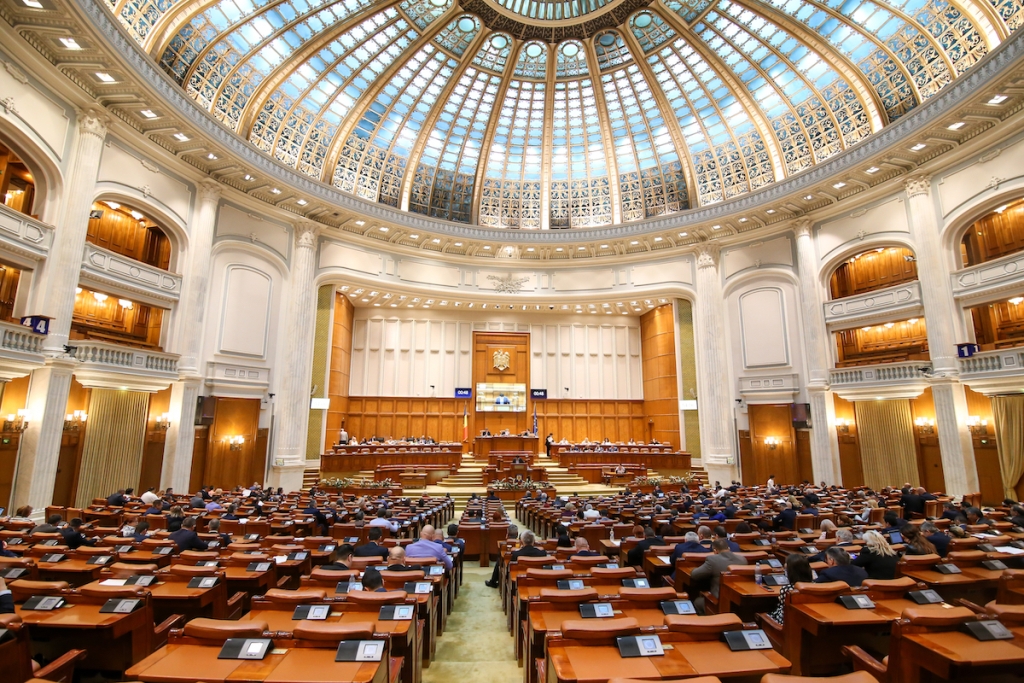 On Monday, the Parliament's plenary passed a bill, according to which the date of parliamentary elections, which are organized as the Parliament's term expires, is determined by an organic law, at least 60 days in advance.
The bill stipulates that "5 days after the law enters into force, following a proposal of the Permanent Election Authority, with its decision, the Government shall determine the schedule of actions during the pre-election period, alongside the necessary expenditures for the preparation and implementation of elections".
It is noted that 180 deputies voted in favor, 26 against and 61 abstained. It is further reported that the law was also adopted by the Senate on Monday and it is pointed out that in this case it is the Parliament that constitutes the decision-making body.
Extension of the Extraordinary Session of the Parliament until 19 August.
President of the Chamber of Deputies of the Parliament Marcel Ciolacu proposed the extension of the extraordinary session of the Parliament until August 19, which was approved by the Permanent Office of the Parliament. /ibna