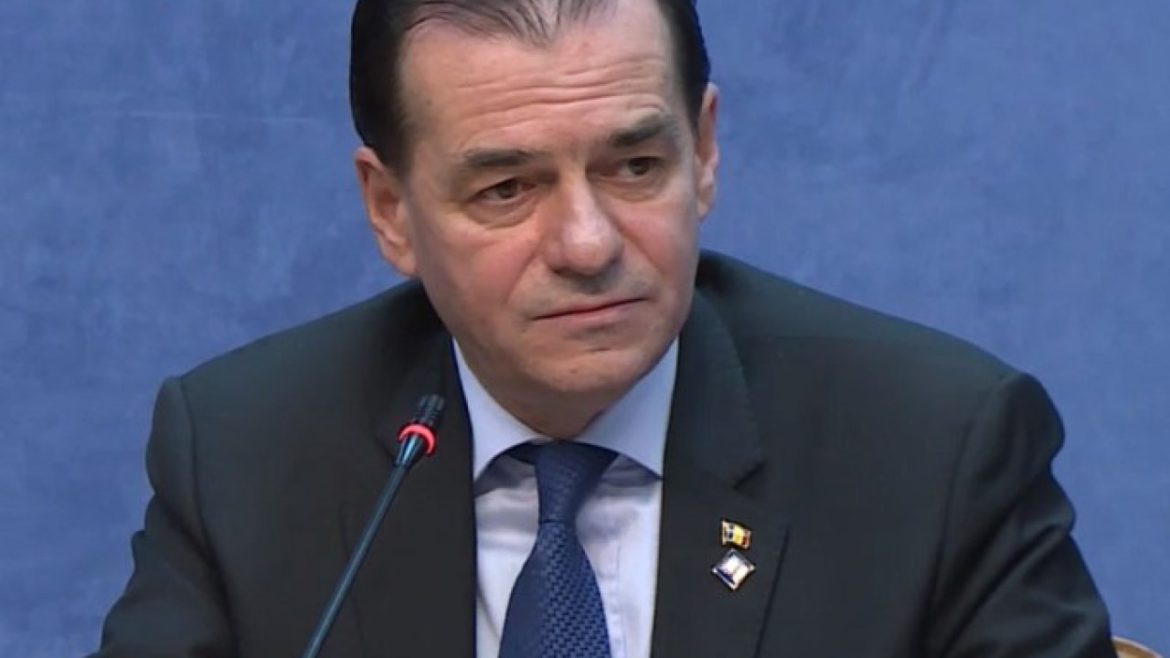 Romanian Prime Minister Ludovic Orban has suspended all activities after attending a TV show, the host of which tested positive for Covid-19.
Last Tuesday, Orban made an appearance on Silviu Mănăstire's show on B1 TV, who tested positive for coronavirus on Sunday.
According to a government statement, Ludovic Orban requested that he be tested this morning. The Romanian Prime Minister has exhibited no symptoms, but has suspended all meetings until he receives the test result.
Newly elected Bucharest mayor Nicusor Dan, who was also a guest on the same show, underwent a coronavirus test as well.
Last week, more than 13,200 cases were reported in Romania, a record number since the eruption of the pandemic, exceeding last week's toll by 3,300 cases. According to data from Graphs.ro, the positive rate has leaped at 9.18% from last week's 6.93%.
In the last 24 hours, 1,591 new COVID-19 outbreaks were recorded in Romania after only 6,537 tests were conducted.
According to the Strategic Communication Group, another 45 deaths occurred in the last day, while 592 patients are being treated in the ICU. 8,001 patients are being accommodated in special hospitals with a COVID-19 diagnosis.
The total number of outbreaks has climbed to 137,491. Since the beginning of the pandemic, 5,048 people have lost their lives. To date, 2,516,746 tests have been performed in Romania. /ibna