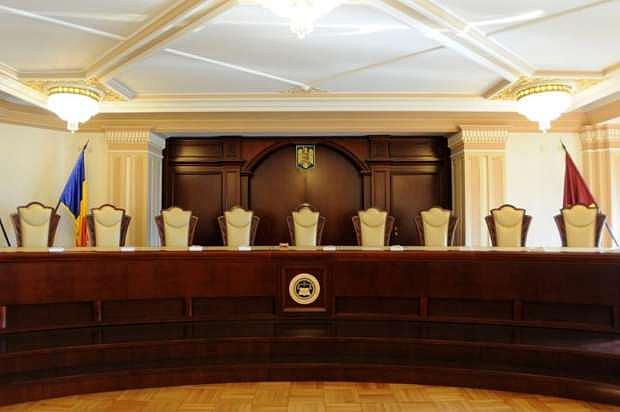 Romanian Prime Minister Ludovic Orban said on Saturday that the government was ready to issue a state of emergency decree (GEO) in the event that the Constitutional Court (CCR) declared unconstitutional the legislation to be enacted after the date set for the state of emergency to be lifted, that is, 15 May. (..) "The decision of the CCR constitutes an incitement not to respect the Constitution. It is an incentive to break the law and to break the rules. The decision of the Court endangers the life and health of every Romanian. This shows that these people who have lost all grips on reality of the Romanian society want to help those who break the law, a minority, and do not respect those who respect the law, and represent more than 98% of Romanian citizens. We cannot remain inactive. The decision of the CCR and in general the actions of the PSD, ALDE and the Ponta Lawyer violate the fundamental right of citizens to life and the right to health, "said the Prime Minister.
During the alert, all decisions will be made by an inter-ministerial and organizing committee consisting of representatives from the Ministries of Interior, Health, Defense, Economy, as well as the Romanian Intelligence Service (SRI), the Police and Protection Service (SPP) and the Special Telecommunications Service (STS). The Ombudsman had already approached the CCR regarding the law governing the custody situation, believing that a possible emergency decree on the matter would violate the principle of separation of powers, as well as the legislation under which Parliament is the only legislative authority in Romania.
Relaxation measures from 15 May
The Interior Ministry has released a document on the relaxation of the restrictive measures imposed on the population after the lifting of the state of emergency, ie 15 May. The document, which is subject to public consultation, provides for the opening, on the basis of hygiene recommendations, of dental clinics, beauty salons and parks, with the exception of playgrounds. The use of a protective mask will be mandatory indoors and in public transport. At the request of the USR parliamentary group, Health Minister Nelu Tătaru is expected in Parliament today to present the relaxation measures provided for citizens and businesses.
Speaking to Europa FM on Sunday, Health Minister Tătaru said a national prevalence study, conducted in collaboration with the World Health Organization, would kick off in Romania after 1 June to determine the percentage of the population already which has already contracted the virus and has developed antibodies against SARS-CoV-2. According to the Minister of Health, the national epidemiological tests carried out on volunteers will take into account the existing outbreaks in Romania. /ibna