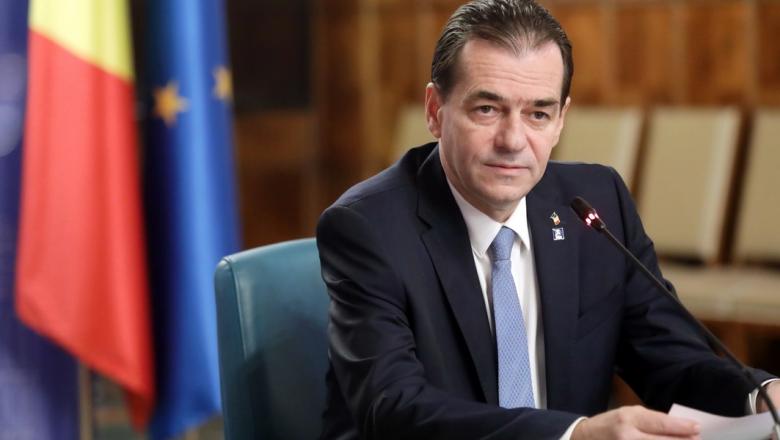 In a press conference on Monday afternoon, Prime Minister Ludovic Orban presented a progress report for the first six months since taking office, as well as on the measures taken to combat COVID-19.
Assessing the current economic situation as better than expected, Orban presented the measures envisaged for economic recovery. These will include the establishment of an investment fund, as well as loans from the EBRD and the EIB. As for the investment fund, the Romanian Prime Minister said it was inspired by the Polish model, which worked very well and was based on an initial capital from the state which was then listed on the stock market, allowing the private sector to acquire shares. It is recalled that in March 2019, Ludovic Orban was highly critical of the PSD and ALDE's initiative to create a state investment fund, describing it as a "big scam".
The Romanian Prime Minister also announced that the priority areas for investment would be transport, energy and health infrastructure. He added that Romania was ready to welcome under good conditions companies that were looking to relocate their production. He also said that a state aid program for large electricity consumers, which has already been approved by the European Commission, will soon become operational. In addition, a state aid program has been developed for Greenfield-type investments, according to the model adopted in five European countries, including Germany, Italy and Poland.
Ludovic Orban finally stated that, according to the IMM Invest model, a regulatory act will be issued that will allow the set-up of a similar mechanism for large companies. "We have a lot of big companies that have maintained their business, others that temporarily suspended it but have resumed, like Dacia, Ford and Pirelli. In addition to the SME Invest program, a system of government aid approved by the European Commission is being introduced to reduce the price of electricity for large industrial consumers, reduce price certificates by 20% and lower co-production tax. /ibna