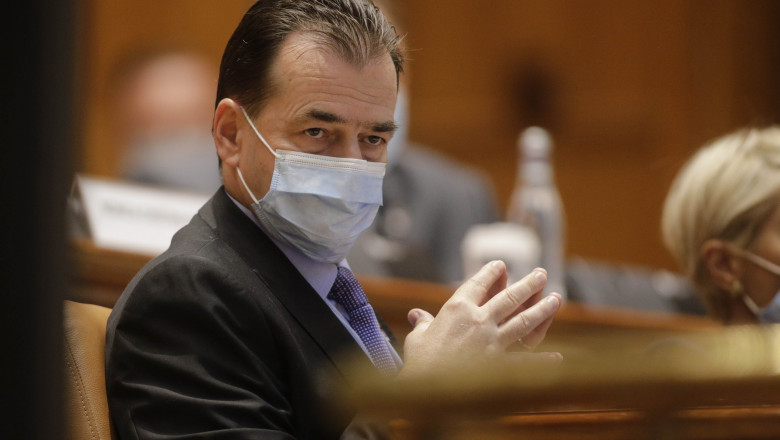 Speaking at Digi24, Romanian Prime Minister Ludovic Orban waged a full-fledged attack last night against the Constitutional Court regarding its decision on the issue of parliamentary elections, saying that its composition should be changed and it should consist of technocrats, only judges with serious careers behind them and not people who did politics and were appointed there to carry out political orders.
He also blamed the Constitutional Court for the leap in COVID cases at the beginning of the summer, as it created a legislative gap.
"In the week before the decision, the average number of COVID-19 cases cases per day was 370, but had skyrocketed to 1,300 by the time the law was passed, during the 21-day period when there was a legislative gap and we were hands were tied".
The Constitutional Court recently ruled that elections could be postponed by three months until March, if Parliament so decides. Moreover, the Court ruled that, once the law enters into force, the Government Decree through which the government set December 6 as the election date ceases to produce results.
Responding from Antena3, PSD President Marcel Ciolacu stressed that Ludovic Orban's attack on the Constitutional Court was unprecedented in Romania for the past 30 years and constituted an attack on the rule of law. "There can be nothing more undemocratic on the part of a prime minister than attacking the Constitutional Court in a European country", he added. /ibna