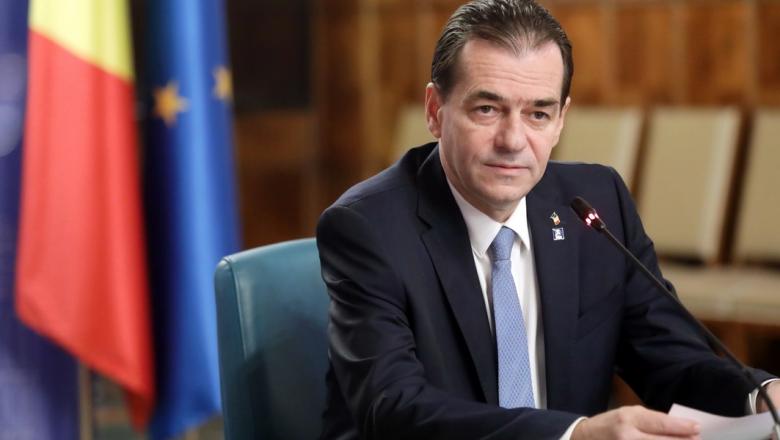 Romanian Prime Minister Ludovic Orban announced on Monday that the government was preparing for the recovery of the Romanian economy, which was affected by the crisis of the COVID-19 pandemic.
Orban spoke about the IMM Invest program, which aims to support small and medium-sized enterprises, announcing that a similar program will be launched to support large companies, based on a financial credit system for commercial credit. It will be an investment fund set up by the government, which will be funded by "an initial capital of 300 million euro and will have independent management" and which will be listed on the stock exchange.
According to the head of the government, this fund will aim to encourage the financial and banking system to finance companies and investments, in order to "avoid financial obstacles".
In addition, the Prime Minister expressed his regret for the "bad economic growth model that has been implemented for a long time in Romania", which encouraged "artificial consumption", but did not support "investment, development of production capacity, research, innovation or growth", while it is supposed to ensure the competitiveness of Romanian companies.
The Romanian prime minister also noted that the government intends to increase pensions "in a realistic way, based on the economic reality", saying that the 40% increase in pensions from September was "a hot potato, prepared in advance by the Social Democrats".
Prime Minister Ludovic Orban also said that the National Liberal Party (PNL) continues to support the candidate proposed by the USR-PLUS alliance, Nicusor Dan, as a candidate for mayor of Bucharest, hoping that all right-wing parties will do the same.
The Prime Minister categorically denied any government reshuffle. Any discussion on this issue "will have a negative effect on the government".
"Myself and President Iohannis, that is, the people who ultimately make the decision and evaluate the work of the ministers, have a very clear view: We are in a situation where we have many problems to solve and in which the full authority of each minister is necessary. These reshuffling scenarios is not the first time they appear", Orban said on Monday./ibna