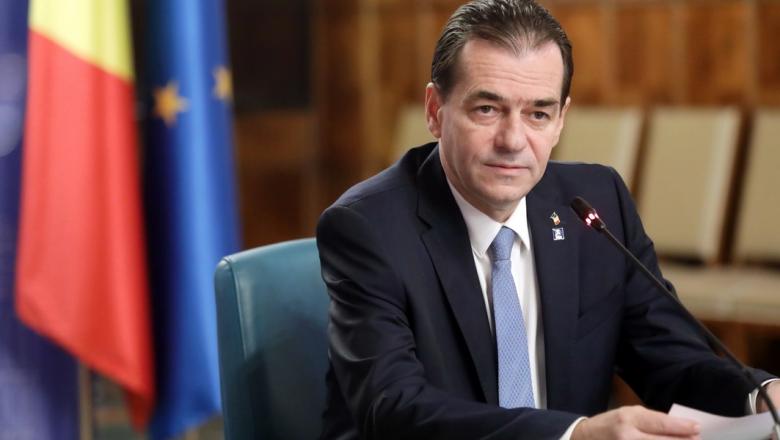 In an interview, Romania's Prime Minister Ludovic Orban announced there would be an increase in pensions, with the rate to be determined by the state of the economy.
The Prime Minister of Romania reminded of his intention to support all companies, whether small and medium-sized or large, so that they could return to normality as soon as possible. He announced a state aid program to secure investment loans for large companies; based on the IMM Invest model, more than 2 billion euros will be allocated for SME grants.
In addition, the Prime Minister said that the Government would support various investment projects, propose measures and means for employment and allocate European funds to support companies in search of employees, such as young people in difficulty or people close to retirement.
Ludovic Orban also added that the government intended to set up an investment fund to support corporate investment in areas of economic growth for Romania.
Expressing his regret for the populism that is "systematically promoted by the Social Democrat MPs", the Prime Minister stressed that the government will not increase taxes or social security contributions, even in the context of a "difficult" economic situation.
Regarding the law that provides for the abolition of special pensions, which has been revoked by the Constitutional Court of Romania (CCR), the Prime Minister said that a legislative amendment would be submitted to Parliament in order to take into account the remarks of the CCR in combination with the principle of contribution. In addition, according to the head of government, the most likely date for the elections is December 6th, but this date should be decided according to the progression of the coronavirus epidemic and the possibility of "organizing an election campaign". The best time to hold local elections would be in late September or early October.
The prime minister accused the Social Democrats of launching "real propaganda" for Romanian seasonal workers in other countries, noting that most of them had already been involved in this type of activity for the past 5 to 7 years, in the context of the "respect for the free movement of people, ideas and goods".
About two months after the launch of the IMM Invest program, dedicated to small and medium-sized enterprises (SMEs), only 0.85% of credit applications were approved by banks and sent to the National Credit Guarantee Fund for SMEs. Economica.net notes that there are banks where the rate of credit approval under the IMM Invest program is limited to two cases. According to the website, a loan for SMEs with an average interest rate of 4.3% granted under the IMM Invest program constitutes a very low source of income for credit institutions, which grant this type of loan at an average interest rate of 6% per annum. /ibna