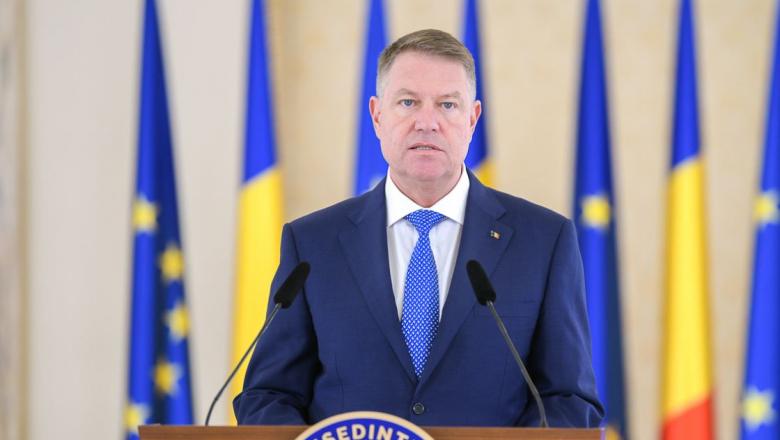 President Klaus Iohannis announced today the law on the implementation of security measures during the state of alert, according to the Presidential Administration. The law will enter into force three days after its publication in the Official Gazette.
The head of state, however, said that the measures related to the state of alert will be implemented from May 15, without waiting for this entry into force, as the executive branch has the legal framework for their implementation.
Prime Minister Ludovic Orban had already announced on Thursday that Romania would be on alert from May 15 for 30 days, "for the first time in its history". According to the Prime Minister, the state of alert "represents the reaction to an extraordinary need on a large scale, which requires the adoption of a set of interim measures".
The declaration of a state of alert throughout the country, as well as measures to combat the epidemic was approved last night, at the first meeting of the National Committee for Emergency Situations (CNSSU) and was published in the Official Gazette.
The Chairman of this Committee is the Prime Minister and has three Vice-Presidents, namely the Minister of the Interior, the Minister of Public Works and the head of Civil Protection.
The Prime Minister made it clear that lifting certain traffic restrictions would lead to "increased liability". This situation also requires the obligation to use a protective mask indoors, as well as strict compliance with hygiene rules.
For his part, President Klaus Iohannis said that if "the situation worsens and the evidence shows that there is an abundance of infections", he will not hesitate to declare a state of emergency again.
As part of the decisions of CNSSU, the head of the Civil Protection Service, Raed Arafat, announced the extension of the suspension of flights to and from Austria, Belgium, Switzerland, France, Germany, Germany, Italy, Great Britain, The Netherlands, Spain, the United States, Iran and Turkey, until May 28. International road transport of people from these countries is suspended until June 1.
Also, from May 15, anyone entering Romania, regardless of their country of origin, must remain in quarantine at home for 14 days.
The government also decided on Thursday to extend the temporary unemployment system until June 1, with the ability to maintain this form of support in areas that will continue to be affected, depending on the development of the epidemiological situation, according to Deputy Prime Minister, Raluca Turcan.
Finance Minister Florin Citu announced the extension of the bank loan repayment period until June 15, 2020, stating that to date, more than 126,000 people and companies have benefited from this measure.
At yesterday's meeting, the government also adopted an emergency decree providing free transportation to public transport and trains for students./ibna