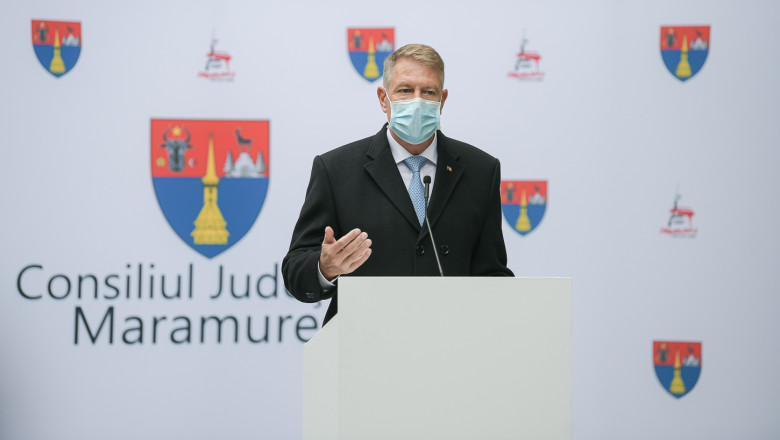 During a Friday visit to Maramureș County, President Klaus Iohannis said the strict measures taken by the authorities would assist in avoiding a "more serious phase of closure" after the election. The President clarified that the first results of the measures to enter into force on Monday will be available in two or three weeks.
"Unfortunately, the pandemic worries us increasingly more; unfortunately, today we are recording over 10,000 (daily cases). I predicted this situation last night.
Together with the government, we have decided on new and thoroughly studied measures that will start being implemented on Monday; provisions that are designed to significantly slow down the spread of the pandemic.
These are measures that will definitely curb the coronavirus spread. We must all act as a team and finally overcome this pandemic.
Romanian President Klaus Iohannis also attended last night's cabinet meeting, announcing new measures to combat the coronavirus pandemic and clarifying that parliamentary elections are scheduled to take place on December 6th.
He cited the United States as an example, stressing that strong states are in favor of democratic elections, and claimed Romania is a strong state itself.
"There are various public debates unfolding regarding the conduction of elections amid a pandemic. Let me tell you right now, democracy can not be put in parentheses; democracy must be secured and that happens by holding free elections. Strong nations want democratic elections, even in times of crisis. There were 100,000 daily cases in the US, but they marked a record voter turnout. They wore their masks and went out to vote. Elections were held in the United States in 1944, in the middle of the war. This is what we need in a democracy, this is what strong nations do and the Romanian nation is strong", said President Iohannis. /ibna