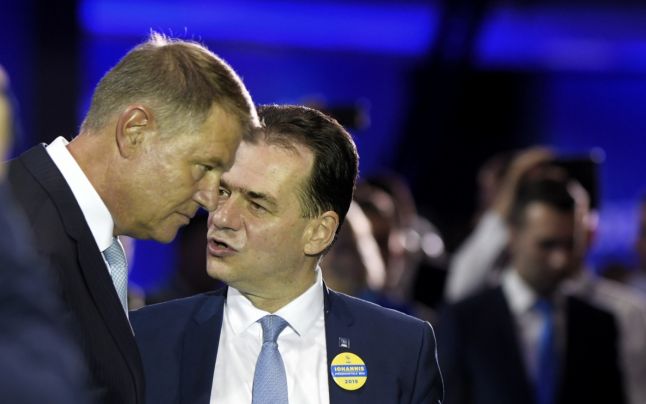 The Ministry of Interior issued a new military decree on Monday night. As a result, the suspension of flights to and from Spain will be extended until 11 May, 2020. The suspension of flights to and from Austria, Belgium, Switzerland, the United States, the United Kingdom, the Netherlands, Turkey, Iran, Italy, France and Germany will be extended until 14 May, 2020.
The decree also regulates out-of-home movement for people over the age of 65, who will be allowed to leave the house from 07:00 to 11:00 and from 19:00 to 22:00, as always for the same reasons as those mentioned in the previous decrees.
The head of the emergency department (DSU), Raed Arafat, warned citizens for the relaxation of the restrictions after May 15th. He believes that, if the situation gets worse and the Romanians do not understand how important it will be to continue to respect the precautionary measures taken during the state of emergency, the date announced for the release will be postponed.
"The relaxation of the measures taken due to the pandemic will take place gradually and only for certain areas", the health minister told B1Tv. He also added that the current legal framework would allow restrictions to continue after 15 May, even without the state of emergency.
For his part, Romanian Prime Minister Ludovic Orban said in an interview last night that restriction of movement measures would be lifted starting 16 May, yet he stressed that travel between different locations would be subject to certain conditions that would be determined soon. According to the Prime Minister, hotels and parks "could open, but the public should respect the social distancing measure", noting that "it is very likely that restaurants and playgrounds will remain closed".
In addition, Ludovic Orban said that "many health risks have been identified for students and teachers", leading to the government's decision to keep schools closed despite numerous requests for reopening. Asked about a possible second wave of Covid-19 that could hit the country this fall, the prime minister replied that Romania should be "well prepared" and assured that the government would take all necessary measures in this direction.
The head of government also said that the use of a mask would be mandatory indoors for as long as necessary, depending on the progression of the pandemic in Romania. He added that the government's interest was to ensure the availability of masks for citizens to purchase.
Prime Minister Ludovic Orban said Monday afternoon that he had "very close co-operation" with President Klaus Iohannis, stressing that "the decisions were taken together". According to the head of government, it is necessary for the country that the head of state, the government and the authorities "act cohesively in order to conclude to decisions that are supposed to affect the economy and society in the most positive way possible". /ibna