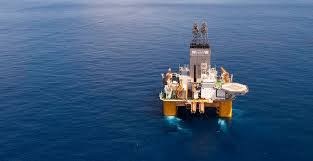 Bucharest, May 22, 2015/ Independent Balkan News Agency
By Daniel Stroe
Romania's Prime Minister Victor Ponta and his Moldovan counterpart Chiril Gaburici signed in Chisinau, Moldova, a memorandum of understanding between the two governments which puts Euro 750 M worth projects needed for the interconnection of natural gas and electricity grids of the two countries on the fast track.
The memorandum of understanding signed yesterday in Chisinau provides for the extension of the Iasi-Ungheni natural gas pipeline to Chisinau in Moldova and Onesti in Romania. It also provides for the achievement of the first southern interconnection Isaccea (Romania) — Vulcanesti — Chisinau. Later on, a feasibility study will be started to start off the second interconnection. The selected investment projects will secure diversification of natural gas and electricity supply sources as well as an increase in the number of alternative suppliers, according to Moldova's national news agency Moldpres.
Romanian PM pointed out the interconnection is vital for diversifying Moldova's energy sources, so far entirely dependent on Russian gas. "For 2015, concrete and achievable short and medium-term projects related to energy interconnection are important. This way you will always have two sources of natural gas and electricity to choose from so that you may access the better and safer one. Romania has the necessary resources and is able to secure that. Our energy companies reported handsome profits in 2014 and we can invest in Moldova," Ponta said on this occasion.
In his turn, Gaburici pointed out that the signing of this memorandum of understanding generates premises for the integration of Moldova with the energy market of the European Union, but underlined Russia remains an important supplier. "Achieving the interconnections in the natural gas and electricity markets does not mean giving up on other traditional natural gas and electricity suppliers, but its secures diversification of sources as well as Moldova's energy security," the Moldovan PM said.
Energy interconnection projects involving Romania and Moldova will be implemented in 2015-2018. The funds needed for their completion are estimated to amount to 750 million euros, 412 million of which is the worth of projects on Moldova's soil.
Yesterday's signing of the memorandum is part of the measures that secure Moldova's energy security, the country's integration with the European single energy market and carrying through projects for the long-term supply of energy from Romania to Moldova. Likewise, the memorandum will permit the consolidation of partnership relations between Romania and Moldova while at the same time contributing toward the achievement of Moldova's strategic interconnection with the European Union in the areas of electricity and natural gas as well.
In August 2014, the 27 km long Iasi-Ungheni gas pipe straddling the Romanian-Moldovan border was inaugurated, but Moldovan authorities still have to ensure the project is finalized by extending it to Chisinau.