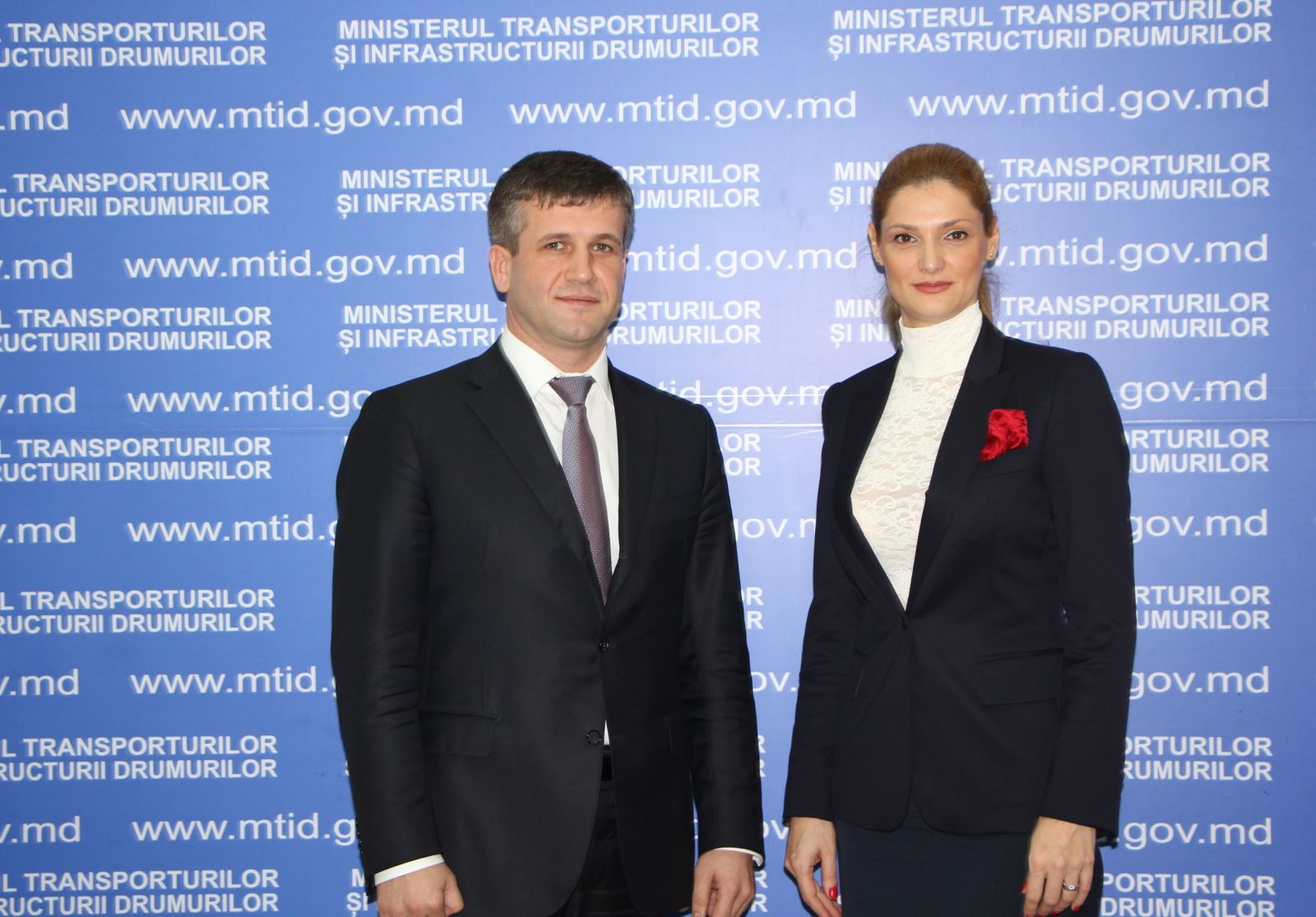 By Daniel Stroe – Bucharest
The Romanian and Moldovan ministers of Transport, Ramona Manescu and Vasile Botnari, yesterday agreed on establishing expert groups to identify projects of mutual interest to be later financed through European funds, a move which takes the bilateral economic cooperation one step further.
The expert groups will cover all types of transport and will seek to identify priority and strategic infrastructure projects that can be financed through communitarian funds. The first meeting of the experts is to take place in January in Bucharest.
The two ministers underlined that such strategic projects for the two countries are two bridges on river Prut, the natural border between Romania and Moldova. Moldovan minister Botnari also forwarded all the data for the future highway between the Romanian cities of Targu Mures (central Transylvania) and Iasi (city close to the Moldovan border) so that the future thoroughfare will be connected to the national road in Moldova leading to capital Chisinau. A new bridge needs to be built on river Prut so that the Romanian highway has continuity to the Moldovan national road.
Botnari also pointed out Moldova seeks to modernize the railway linking Ungheni, a town on the border with Romania and a main checkpoint, by implementing European gauge, a major investment which calls for European funds. "On the short term, we seek to build a 10 kilometer broad rail segment to Nicolina rail station in Iasi which will allow us to continue passenger rides without being forced to change the wheels and, respectively, reduce the travel time" Botnari said as quoted by Agerpres.
The two ministers also discussed joint projects to draw investments in the water transport sector, such as rendering river Prut navigable again.
In a later meeting between Ramona Manescu and Moldovan PM Iurie Leanca, the latter announced the European Commission has agreed to finance the building of the Iasi-Ungheni bridge which will connect Moldova to the pan-European transport network. The announcement was made by EU Transport commissioner Siim Kallas in a letter sent to the Moldovan Government, Leanca said.
Romania has boosted integration assistance to its neighbor amid efforts to join the EU. The former Soviet republic was in 2012 the main beneficiary of Romania's assistance funds for development, receiving about 61 M lei (13.6 million Euros), about 12.4 per cent of the total budget. Romania and Moldova have also intensified cooperation on the diplomatic and military levels, with Bucharest being the main voice in Brussels promoting Moldova's European aspirations.