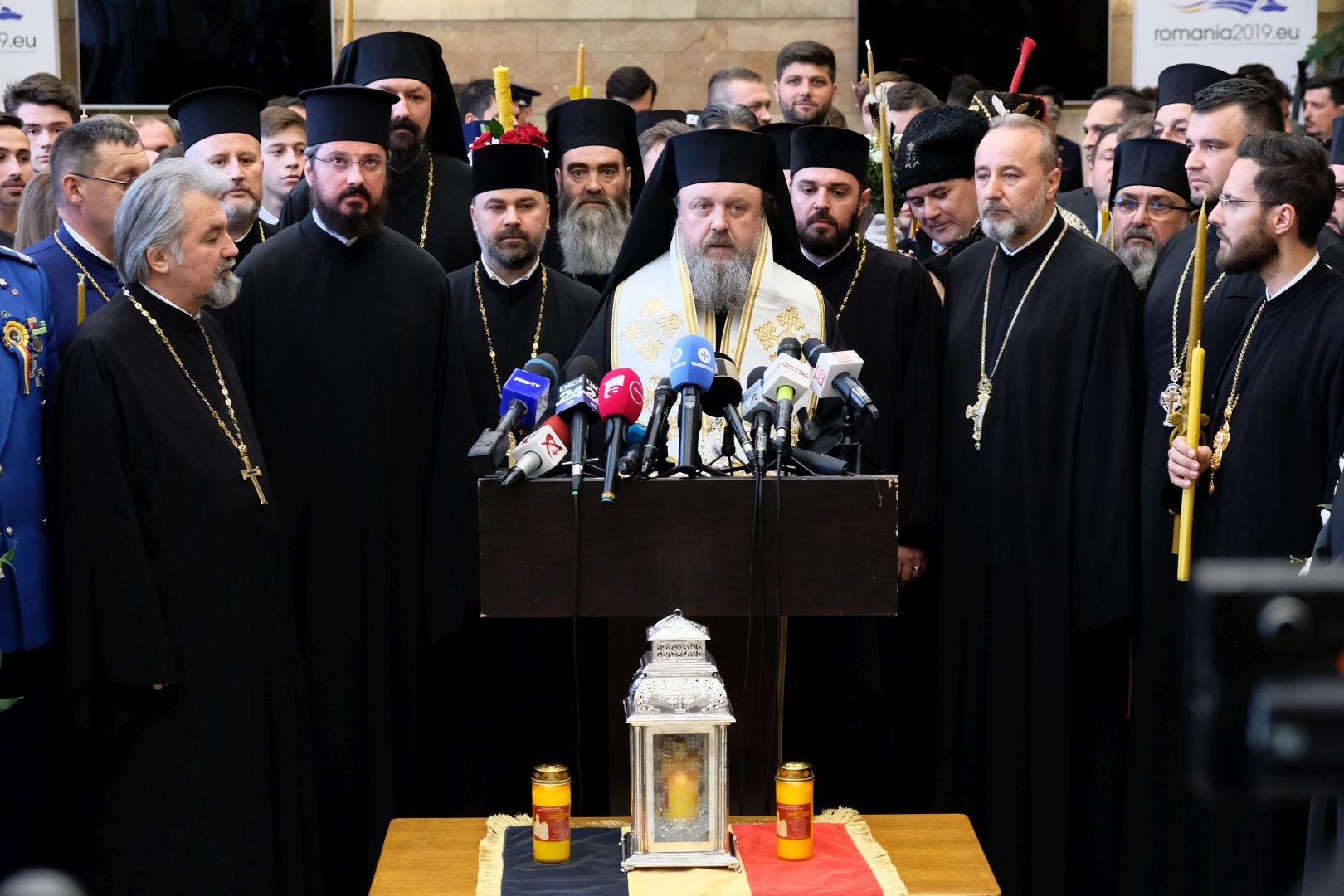 Interior Minister Marcel Vela announced on Tuesday afternoon that, following an agreement with the Romanian Orthodox Church (BOR), security forces would work together with Church staff to get the Holy Light to the worshipers, while complying with all social distancing regulations.
Therefore, according to statements by the Minister of Interior, citizens will be able to receive holy bread on Good Friday and Holy Saturday from 7:00 a.m. until 5:00 p.m. from specially designed areas in all parishes, while the distribution of the Holy Light, which will be arriving from Jerusalem, will commence by the police and the volunteers of the parishes on Holy Saturday on 8 p.m.
Those celebrating Easter will be able to step out at the premises of their residencies, as long as the rules of social distancing are respected and gatherings larger than 3 people are avoided, in order to receive the Holy Light.
On the night of the Resurrection, all priests and volunteers will be allowed to move. Representatives of the security forces operating at fixed checkpoints, as well as those at border checkpoints, will provide the Holy Light to people on the move or to those crossing the border.
The Prime Minister confirmed that there would be no risk of the virus spreading as long as the provisions of this agreement were respected. However, Health Minister Nelu Tătaru made more cautious statements: "I am still fighting for voluntary restraint; for preserving social distancing, because an accelerating increase in the number of outbreaks could paralyze the health system".
Several political parties and members of civil society have criticized the agreement. For example, the Democratic Union of Romanian Hungarians (UDMR) said the agreement discriminated against Catholic and Protestant believers. The UDMR said Marcel Vela was unaware of the state of emergency and public health measures imposed by the government of which he is part of.
The Union Save Romania (USR) stated that the message conveyed to citizens by the Ministry of Interior was ambiguous, as people could be faced with a dilemma over the credibility of the authorities.
This morning, President Iohannis announced that a meeting would be held in the presence of all concerned parties. According to Adevarul newspaper, the government did not ask for the President's opinion and the agreement with the Orthodox Church could in fact be canceled. In a statement today, however, the Internal Affairs Minister said the president and prime minister had agreed to sign the agreement with the Romanian patriarch. Recently, an article was published on g4Media news website reporting on the close relations between Foreign Affairs Minister Marcel Vela and the Orthodox Church, and the fact that he is known for his devotion to the Orthodox faith. According to the report, in 2011 when he was Mayor of Caransebeș, he stated that "if he were not Mayor, he would like to be the abbot of a monastery in the mountains of Banat". /ibna