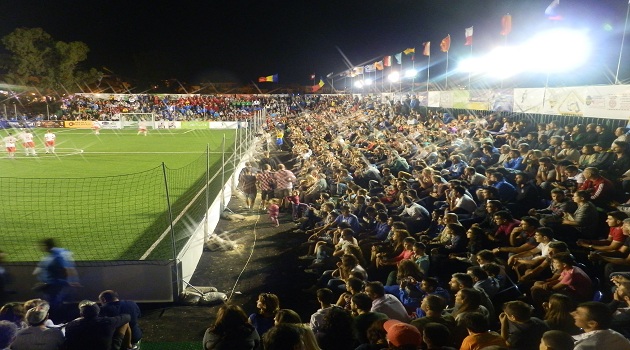 By Christos T. Panagopoulos –
Romania became mini-Euro Champion again after overcoming Croatia by two goals to nil in a thrilling match, which was held in the city of Rethymnon, in Crete on Sunday.
An outstanding tournament was brought to a fitting close as a capacity and excited crowd was treated to a feast of football. Romania retained its title with two goals in the second half, to be presented with the trophy amid a huge fireworks display.
Earlier Germany won the third place against Russia on penalties. Greece achieved the 5th place in the tournament, while Israel was awarded the trophy of fairplay.
The true spirit of mini-football was shown at the end of the ceremony as players from each of the 24 countries mingled and swapped shirts.