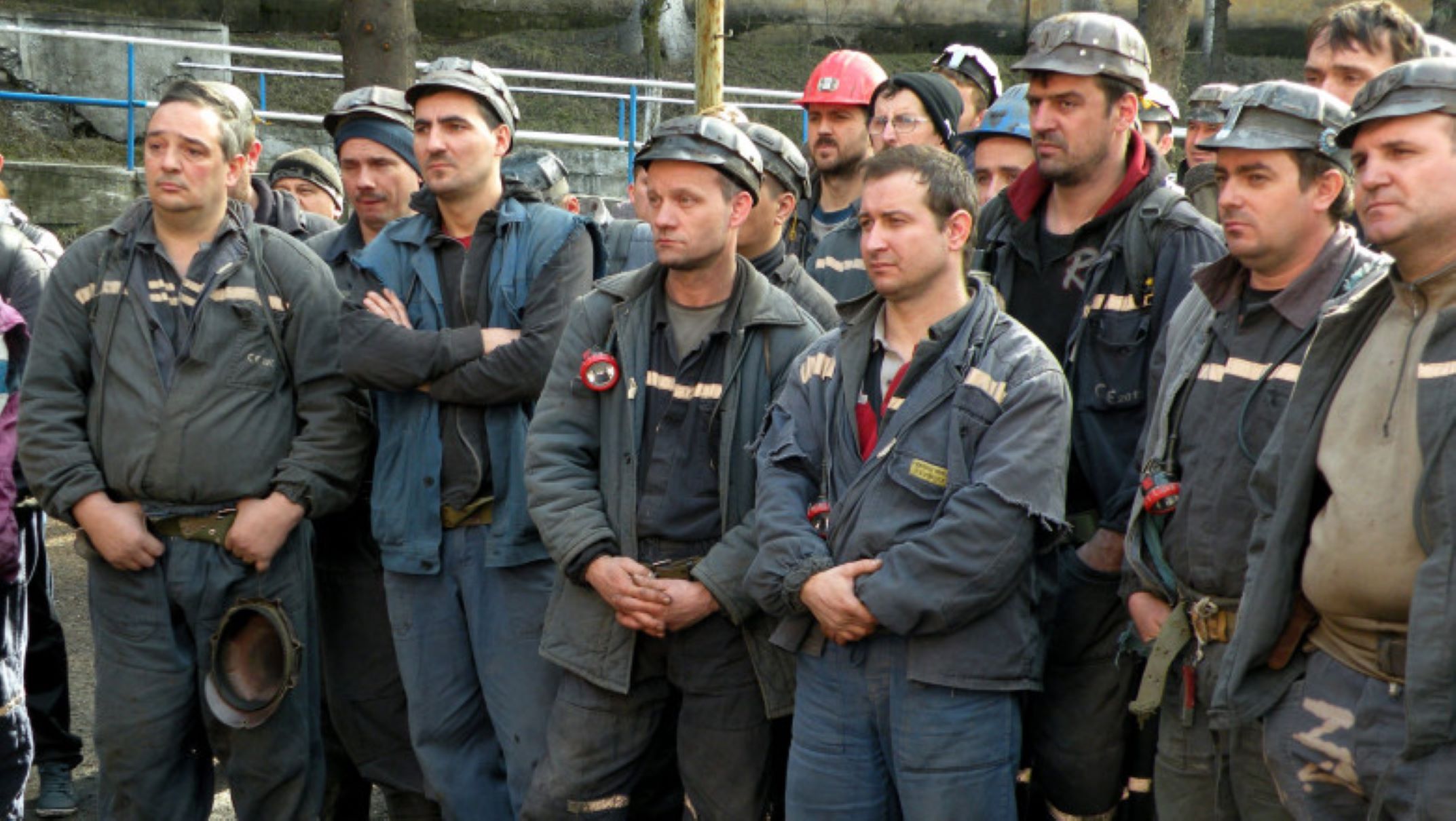 The miners' front is growing stronger as protests continue for several days over the non-payment of their salaries on time, despite the fact that the Minister of Finance assured their trade unionists that they will receive the arrears until February 26.
About 60 miners have barricaded themselves in the basements of the Lupeni Mine threatening to go on hunger strike if their demands are not met.
This morning, hundreds of miners from the Lonea and Livezeni mines gathered at the Hunedoara Energy Complex to demand arrears: salaries, food vouchers, transportation and heating costs.
Prime Minister Florin Citu said today that "it is a difficult sector" and that "the transition to a green economy is coming with problems." He understands the miners, he said, and knows they are going through a difficult period, but he does not believe the solution they have chosen will yield any results. He also said there are politicians who want to take advantage of the miners' problems, but promised that during his tenure there will be no miners' march in Bucharest.
PSD President Marcel Ciolacu said the PSD did not want to add fuel to the grievances of the Valea Jiului miners who did not receive their salaries. "When you're standing on a social bomb, you should not feed it. Especially in the case of a party the size of the PSD. You should not use (to your advantage) people's grief; you should go out and tell them the truth," Ciolacu said, explaining why the Social Democrats did not go to Lupeni like other politicians.
The PSD president believes the solution to the miners' problems is not the march to Bucharest.
In this context, Ciolacu simultaneously explained what he wants from the PSD: the courtesy and common sense of Ion Iliescu and the very good party organization of Liviu Dragnea's term. I want the return to the party of the professionals brought by Adrian Năstase, the youthful air brought by Victor Ponta and last but not least, the diplomacy of Mircea Geoană, Marcel Ciolacu stated last night on Antena 3. /ibna