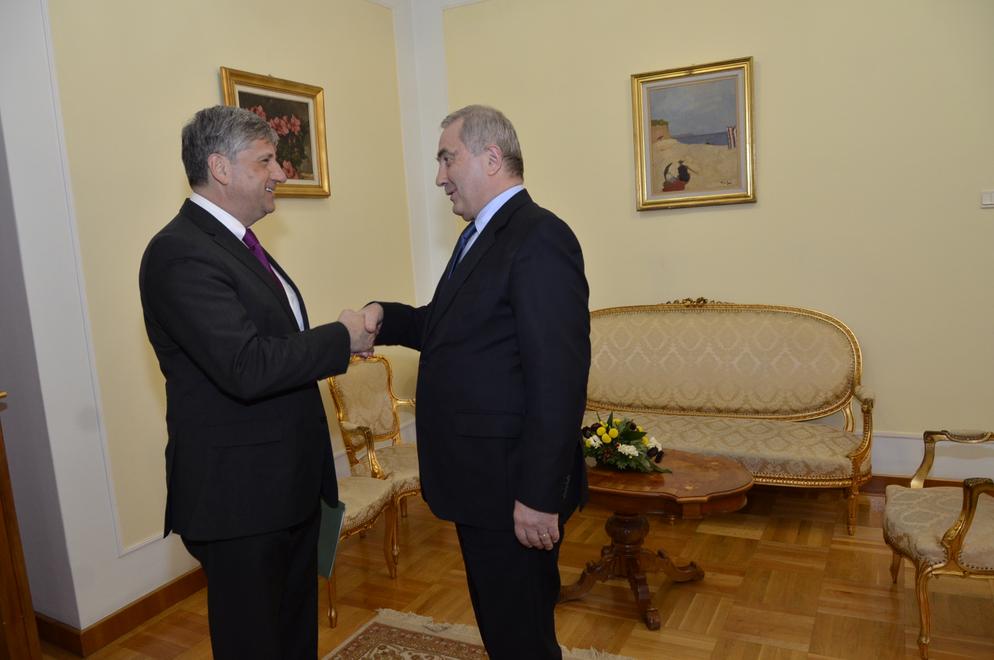 Bucharest, March 30, 2016/Independent Balkan News Agency
By Irina Stoica
Sustainable migration management should be about solving the causes at the root of the phenomenon, Romania's Foreign Affairs Minister Lazar Comanescu told the Director General of the International Centre for Migration Policy Development (ICMPD), Michael Spindelegger. During their meeting în Bucharest, the two officials discussed about how to approach migration in the European Union and how to manage it.
"Romania's position favours a comprehensive approach of migration. Any sustainable migration management should consider the need to solve the root causes of migration, including by improved calibration of EU's development policy", the Romanian minister stated.
ICMPD is an international organization with 15 member states from the EU and the Western Balkans. Romania joined the ICMPD agreement in 2010. The purpose of ICMPD is to promote innovative, comprehensive and sustainable migration policies and to function as a service exchange mechanism for governments and organizations.
"The ICMPD director general introduced the center's priorities, saying the center seeks to consolidate its role as a platform for dialogue among the ICMPD member states to find the best solutions to manage migration and sketch up a medium—and long-term strategy", reads the MAE press statement.