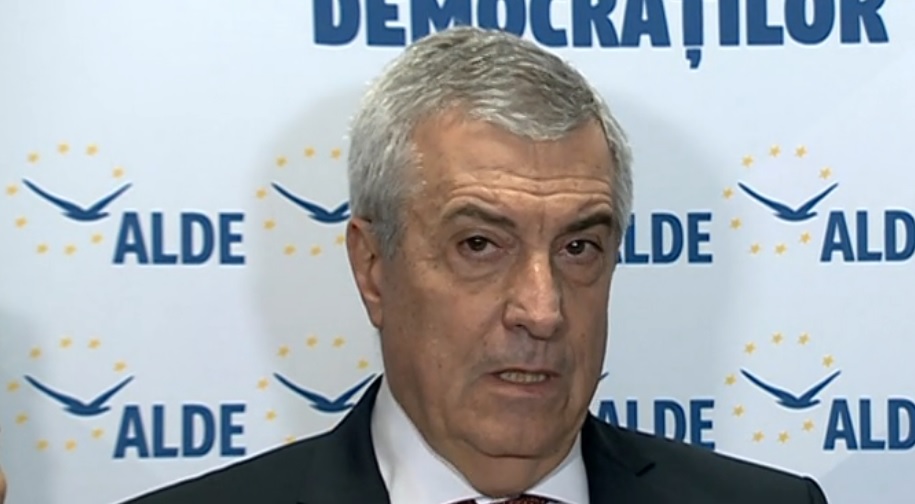 The choice of Prime Minister Viorica Dancila to support former Foreign Minister and ALDE Vice President Teodor Melescanu for the post of the President of the Senate, prompted an extraordinary meeting of ALDE's leadership.
Călin Popescu-Tăriceanu convened the meeting as part of the party's resentment of the alliance with Pro Romania and the support of Social Democratic Party (PSD) for the position of Senate President in Teodor Melescanu.
ALDE's Central Political Bureau also held a meeting, after which Călin Popescu-Tariceanu (photo) announced that Ion Popa will be ALDE's candidate for President of the Senate. The Bureau also decided to expel from ALDE anyone who accepts, without the agreement or support of the Party, a public office in the Government, Parliament or other institutions.
Concerning the nomination of Teodor Melescanu for the position of Senate President, Călin Popescu-Tariceanu stated that PSD's support was intended to cause an upheaval in ALDE, pointing out that, according to PSD's calculations, 15 of ALDE's senators and MPs followed Teodor Meeleşcanu. He also argued that Teodor Meleşcanu should withdraw his candidacy for the position of Senate President./ibna