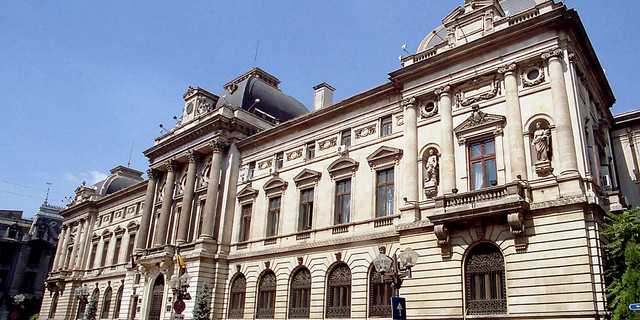 By Daniel Stroe – Bucharest
The EU's executive arm's latest convergence report says Romania doesn't meet all the criteria to introduce the single currency, pointing to a series of conditions Bucharest and six other mostly Central and East-European countries have so far failed to fulfill.
The report assesses the preparation stage of eight countries in the region and concludes the progress towards joining the Euro Zone has been unequally made. Of the eight, only Lithuania meets all the convergence criteria, the report highlights, while the other seven lag behind.
Lithuania is set to become the 19th member of the single currency group, being the 5th former communist country to join Euro Zone, after Slovakia, Slovenia, Estonia and Latvia. Progress made by the other seven countries – Romania, Bulgaria, Croatia, Hungary, Czech Republic, Poland and Sweden – will be reevaluated in two years' time.
The Commission's evaluation shows Romanian legislation is not entirely compatible with European laws in this area and points to an article in the law on National bank which is not compatible with one in the EU's Treaty. The respective article allows the minister of Finance or another high ranking official in the same institution to attend meetings of the National Bank's board, even though the former have no voting right. But their mere presence there is susceptible of influencing decisions made by the National bank, the report points out, asking for an amendment of the law.
Moreover, of the five criteria taken as guidelines, Romania only meets two – the one concerning public finances and the one on long term interest rate convergence, and partially the qualitative criteria. The other two – exchange rate and the prices stability – require further efforts, European Commission's experts say.
The report also notes that the average inflation rate over the past 12 months was 2.1 %, above the reference value of 1.7 % and it is likely to stay like this for the next period. At the same time, the report says, as concerns the stability of the exchange rate, that the national currency – leu – has devaluated by 1.9 % vs. Euro.
Early May, the Romanian Government announced the country has set 1 January 2019 as the entry date into the Euro Zone. Last year, Romania announced it formally renounces joining the Euro Zone in 2015, as previously established. The announcement raised questions mainly about disadvantages such a step would generate among the population given the large economic gap between the country and the rest of the Euro Zone countries.