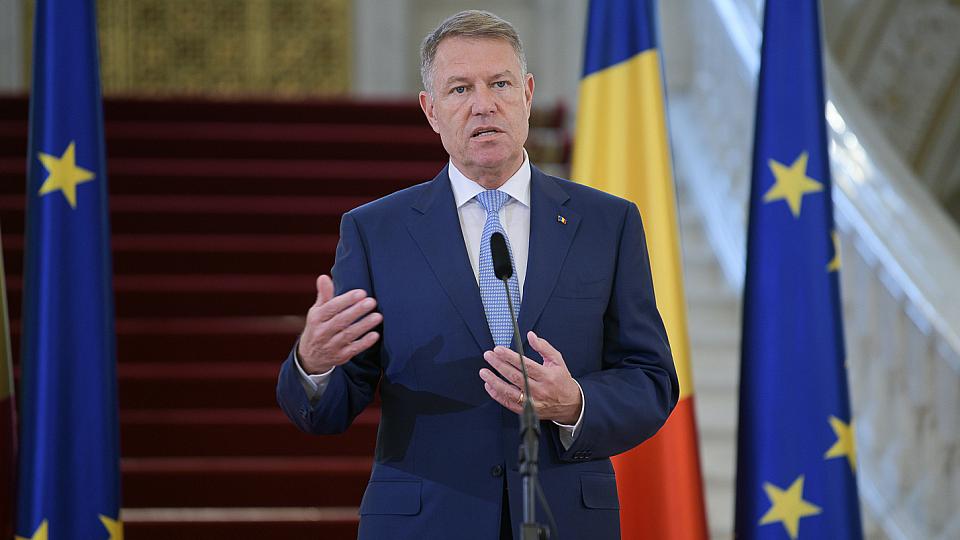 President Klaus Iohannis held a new meeting at noon today to assess measures adopted to manage the COVID-19 epidemic. The meeting was attended by Prime Minister Ludovic Orban and several ministers. Following the meeting, the President stated that after 15 May, the restrictions imposed by the authorities could be lifted provided that the number of cases and deaths were reduced. Klaus Iohannis criticized the Matei Balș Institute's announcement released recently, proposing that people over the age of 65 are quarantined.
"I would like to thank you for respecting the measures imposed by the authorities. I am very happy to see that we have all managed to achieve our goal; all of us to stay at home and celebrate the Resurrection as best we could during this period. I also thank the churches, the priests who contributed significantly [to this effort]. We also thank the authorities who were present, and which were able to intervene when necessary and help people where needed.
Special thanks to the doctors and medical staff who came to work and worked well together.
However, within this very general context, there have been some clearly negative challenges and I want to condemn these violent incidents, which were scarce but very visible. There were people who did not understand why the rules had to be respected and the police and the gendarmerie had to intervene. We cannot tolerate such violent demonstrations, because this pandemic creates problems for all of us. It is very clear that when the law is violated, we must act quickly, consistently and straightforwardly.
It is time to give some thought on what we call a plan to ease the measures, which will be put in force when conditions are appropriate. The current decree expires on May 15. After May 15, if the number of outbreaks and the death toll drops, if we respect the measures and everything goes according to plan, it is clear that we can enter a phase of relaxation.
This relaxation will be gradual. There will be no sudden relaxation because the virus will not go away. We must continue to live with certain restrictions.
These issues will be decided on the basis of scientific and medical decisions and will be discussed in detail with the experts; with those involved in the process of responding to the epidemic, and afterwards those decisions will be made public.
As for the economy, where a package of measures to stimulate the economy remains in place, the Minister of Economy will make statements.
An idea came up that caused a lot of distress. Someone suggested an extreme measure. That is, people over the age of 65 should be quarantined and even transferred to certain quarantine centers. This cannot be done. It is unacceptable. We live in a free society; we do not resort to such totalitarian measures. I say this clearly to the elderly. Stay calm. Nobody will be imposing any inhuman plans on you. Such plans cause panic, and panic is the last thing we need right now. We want to restart the Romanian economy and we need a plan.
Relaxation means that the authorities will be less involved in everyone's life and it will become your responsibility", said the President. /ibna