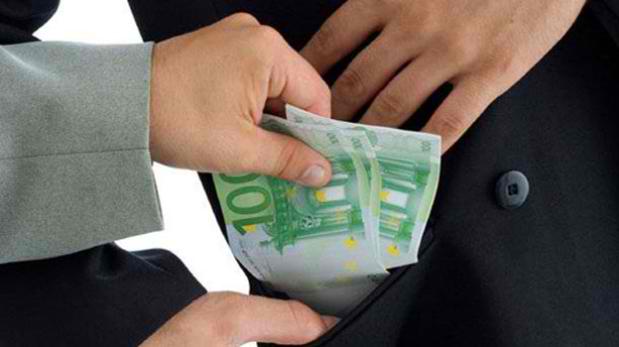 By Daniel Stroe – Bucharest
The French President Francois Hollande has announced a series of new anti-corruption measures to be introduced in the light of the Cahuzac affair, the former Budget minister caught by the French media with secret accounts in Switzerland and which embarrassed the Socialist government in Paris at a moment when Hollande's popularity hits a historic low. The Western media noticed similarities between Holland's initiative and laws already in force in Romania.
Hollande set out the three main orientation of his so-called plan of moralization of public life in France which will be subject of a draft law to be presented on 24 April.
The socialist leader announced the settlement of an entirely independent high authority entrusted with checking politicians and high ranking officials' wealth and interest statements. Romania has had such a body – the National Integrity Agency (ANI) – since 2007, an institution which has won great praise from the European Union.
Hollande also pointed out he would seek to create a central bureau tasked with fighting fraud and corruption, along a fiscal prosecution office, with national competences, to deal with large scale corruption and fraud cases. Since 2002, Romania's National Anti-Corruption Department (DNA) has been the spearhead in fighting ample and high level corruption.
At the same time, the French administration will introduce an interdiction for a convicted politician to be either temporarily or definitely eligible for a public position, depending on the gravity of his deed. Former Romanian PM Adrian Nastase, convicted last year for corruption to a two year prison term, but released last month on probation after serving a third of it, is prohibited from holding public position for three years following the end of the effective sentence next summer.
Paris will also ban plurality of offices for lawmakers so they avoid any situation of conflict of interests, a measure already in place in Romania.
The Western media quickly noticed the similarities between Hollande's plan and Romania's anti-corruption laws and institutions. "Europe follows in Romania's footsteps in fighting corruption" reads a headline on Deutsche Welle's website. "Strongly hit by the Cahuzac affair, the French administration announces anti-corruption laws which perfectly resemble those already in force in Romania" adds the website.