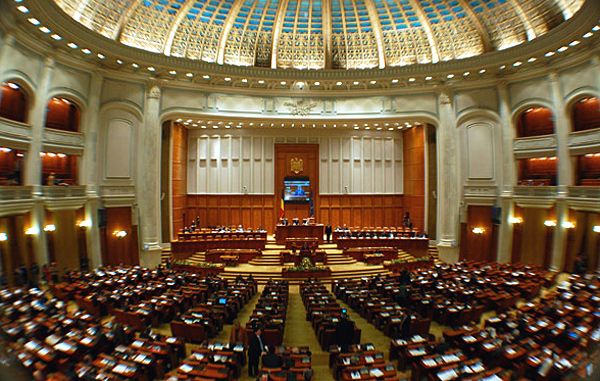 Bucharest, December 9, 2014/ Independent Balkan News Agency
By Daniel Stroe
The International Monetary Fund and the European Commission's delegation today agreed with the Romanian Government on a 1.83 % cash budget deficit and a 1.2 % deficit according to ESA (European System of Accounts) for next year, days after speculations over differences between the troika and Bucharest.
The delegation and the authorities have reached a general agreement on 2015 budget which is consistent with the targets of the program, reads a press release of the Romanian Government. IMF and the European Union's executive arm's delegation agreed on a 1.83 % per cent budget deficit for 2015, double the target they initially asked for.
A new joint mission of the IMF and the EC is set to take place in January, the Romanian Government also informed.
Today, days after a series of warnings from the Romanian officials the country will not observe a 0.9 % budget deficit IMF and EC had allegedly asked for, PM Victor Ponta said the two sides reached a "principle agreement". Speaking of the 1.83 % deficit for 2015, Ponta pointed out "it is a deficit which, on the one hand, answers our desire to show budgetary rigor and capacity to reach our targets assumed through the Fiscal Treaty".
"On the other hand, it doesn't pose too much pressure on spending, especially, salaries, social rights and investment projects, either financed by EU or the state budget. We will have a budget totally amounting to 238 billion lei (about 54 billion Euros), of which 225 billion are revenues while 13 billion is the 1.83 % deficit. Our international partners considered and accepted an economic growth prognosis of 2.5 % of the GDP, similar to last year's", Ponta added.
The prime-minister also said the Government ascribed 29 billion lei (more than 6 billion Euros) for co-financing EU funded projects, both on a central and loval level.
Anticipating the question, Ponta underlined next year's budget doesn't take into account any cuts of incomes or supplementary taxes. He reassured the flat tax will stay at 16 per cent, the tax on special constructions decreases from 1.5 to 1 per cent while the economy stimulating measures of those related to social assistance programs, such as increases of pensions and tax exemption for reinvested profit, remain part of the 2015 budget. A VAT cut for all-inclusive packages in tourism, from 24 to 9 per cent, has also been agreed on.
Yesterday, the Romanian prime-minister argued Romania doesn't need a new agreement with the troika next year, after the current one ends in March, because "we are an even solider economy and we stand well from a fiscal-budgetary perspective". Ponta then criticized what he called rigid positions of some of the international creditors, pointing at the European Commission.