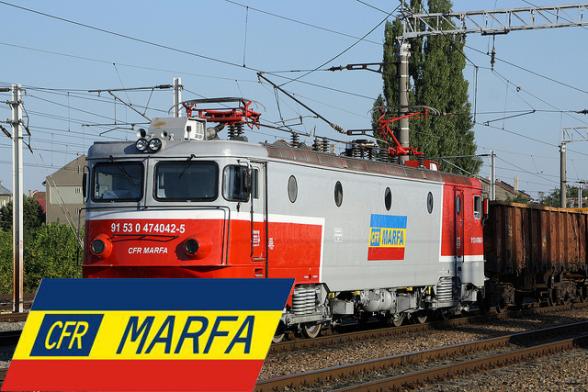 By Daniel Stroe – Bucharest
The Romanian ministry of Transports hope to get at least 797 M lei (about 180 M Euros) for 51 per cent of the shares of the national rail freight company, CFR Marfa, according to a public call for privatization posted today on the ministry's website.
The starting point of the bidding is 51 per cent of the shares of CFR Marfa to be sold for 797,05 M lei. The privatization call is out for 180 days and, if necessary, can be prolonged, the ministry also said. The payment is to be made in one tranche only, through a bank transfer, on the date when the deal is finalized.
As of next Tuesday, companies interested in acquiring CFR Marfa can purchase the presentation file of the state company for 10.000 Euros. On 29 April, the ministry of Transport will present a short list of the bidding companies.
In the meantime, representatives of the World Bank have offered to provide support and consultancy during the privatization process of CFR Marfa. Officials of the international financial institution met the Romanian Minister of Transport, Relu Fenechiu, two days ago among the main subjects discussed being the current stage of privations of CFR Marfa and the implementation of professional management at the company under the authority of the ministry. A similar discussion was held by Fenechiu with representatives of the European Bank for Reconstruction and Development (BERD).
The privatization of CFR Marfa was decided on 5 February during the Country's Superior Council of Defense (CSAT), Romania's supreme inter-institutional body which makes strategic decisions. CSAT pointed out then the privatization should be done by sale to a strategic investor. A week later, the Romanian Government approved the privatization strategy of the rail freight company.
Among the pre-qualification criteria the Romanian Government has set are relevant experience in freight transport and financial capabilities which enable the buying company to both undertake and develop the business. The shortlisted candidates will have to present a fiscal statement which proves an average 100 million Euros per year over the past 3 years out of freight transport business.