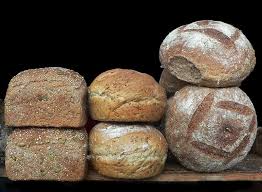 By Daniel Stroe – Bucharest
Romania will introduce as 1 September new taxes and increase part of the existing ones in order to counter-balance the abrupt decrease of VAT for bread, the ministry of Finance announced yesterday as it voiced a measure which the government has been floating for months, but which could not materialize without the IMF's consent.
The new excises concern gold and platinum jewelries, except the wedding rings, with taxes coming to 1 Euro per gram for 14K gold and 2 Euros per gram for gold over 14K. Moreover, for natural furs under 1.500 Euros a 50 Euros excises will be paid, this going up to 1.200 Euros for furs costing more than 6.000 Euros.
New and second-hand cars with engines over 3.000 square centimeters will be additionally excised 1 Euro per cm, while firearms will be gradually taxed, from 50 Euros for the under 500 Euros guns up to 1.500 Euros for those costing more than 6.000 Euros. Owners of boats measuring more than 8 meters in length will pay an excise of 500 Euros per meter while the engine propelled yachts will be taxed 10 Euro per HP if the engine has a capacity beyond 100 HP. At the same time, alcohol excises increase from the current 750 Euros per hectoliter to 1.000 Euros per hectoliter.
The new excises are meant to compensate for the negative budgetary impact the decrease of VAT for bread will have, lowered from 24 to a mere 9 per cent. The new taxes the government announced yesterday are assessed to bring about 300 million lei (about 68 million Euros) to the state budget by the end of the year. Overall, the VAT cut is expected to deprive the central authorities of 400 million lei (91 million Euros) for a whole year. The new excises, as well the decrease in VAT will go into force as of 1 September.
The government explained the decrease of VAT for bread is fist of all aimed to bring the fiscal evasion in the bread making industry to almost half of the current size. "Reducing the VAT is meant to create a competitive market in which all the producers should pay the VAT. The major objective, as I have repeatedly announced when I proposed the decrease of VAT for bread, is not to bring down the price, but to significantly lower the fiscal evasion. On the basis of analyses made by the big bread producers' association, fiscal evasion goes all the way up to even 80 per cent" Daniel Chitoiu, Romanian minister of Finance, said yesterday.
Despite receiving the green light from the IMF, the international creditor is skeptical about the effects the VAT decrease for bread will have on fiscal evasion, an area where Romania has been dragging for years, but agreed with it only after the Romanian government proposed alternatives for covering the holes in the state budget.