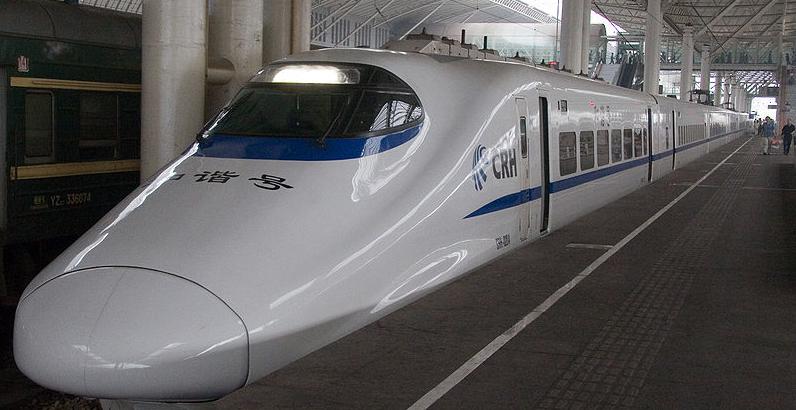 By Daniel Stroe – Bucharest
Romania and the Chinese partners could this year finalize the project of a high speed track that would link the Black Sea city of Constanta to Bucharest and then Budapest and Vienna, echoing an initiative dating back to the China-Eastern and Central Europe summit held in Bucharest late last year.
"We are talking with your Chinese partners about the Vienna-Budapest-Bucharest-Constanta. From our borders to Constanta we can build this track even without European funds. This year we hope to finalize at least the project through which to start building the line itself" Romanian minister of Transport, Ramona Manescu, said this past weekend.
According to her, the high speed line may be ready by 2020 and train could link the Black Sea coast to the Austrian capital running at a speed of 200 km/h. "At the end of the period 2014-2020 we wish Romania would have high speed trains, the freight trains to run at a 120 km/h speed, the passenger trains at 160 km/h while the high speed trains linking the border to Constanta would have a 200 km/h speed" she said. Thus, a ride from the Romanian-Hungarian border wouldn't last more than 3 hours and a half, just as much as an average train ride from Bucharest to Constanta now lasts .
The minister also pointed out over the past years the Romanian authorities put a larger stress on road transport the prejudice of rail transport, but she underlined one of her aim objectives is to transfer both freight and passenger transport as much as possible from road to rail ways which could also have a positive impact on costs.
Late November, hosting the China-South-East Europe Business Forum, Romanian PM Victor Ponta said the Chinese sought to promote their new high speed trains technology and underlined there would first be a pilot-project assessed at around 500 M Euros. The overall cost of the high speed track sector in Romania is assessed at about 11 billion Euros and the Romanian authorities say it could be build on a private-public partnership.
In the meantime, though lacking tracks, Romania tested its first high-speed train. The "Hyperion" prototype, build at the Softronic engine plant in Craiova, SW Romania, is now undergoing the test stage and is to be launched for commercial use as of next month. The Romanian authorities have yet to explain why they would allot huge resources for the construction of a high speed line when most of the country's railway system is decades old and becoming more insecure, with distances such as Bucharest-Iasi (about 400 km) being covered in at least 6 hours.