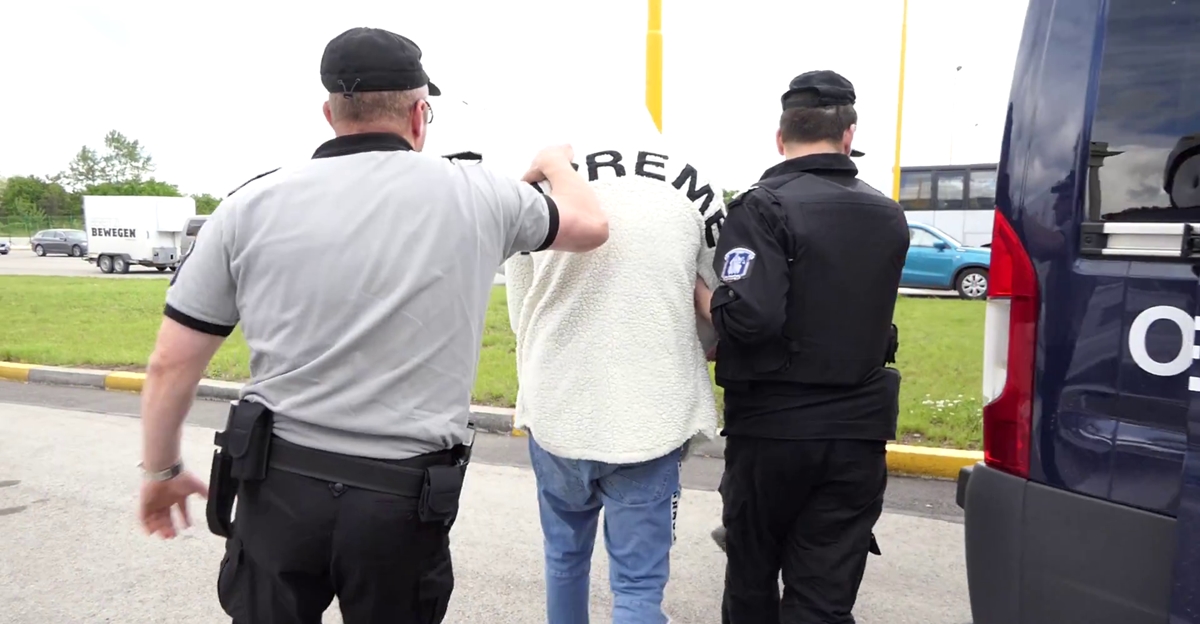 Romanian authorities handed over five Bulgarian citizens, suspects in a telephone fraud group alleged to have cheated people of two million leva (about a million euro), to Bulgarian authorities on May 8.
The handover, at the Danube Bridge checkpoint, was a sequel to an announcement by the Bulgarian Interior Ministry some weeks ago that police had neutralised one of the biggest organised crime groups dealing in phone fraud, involving deceiving people – mainly elderly – into handing over large sums of money to deal with fictitious emergencies.
The five handed over on May 8 were aged 24 to 36. Their names had been put into the Schengen Information System on April 18 on the basis of European Arrest Warrants issued by Bulgaria's Special Prosecutor's Office.
They were taken into custody by the Romanian police the same day.
The bust of the group in April was carried out in the Bulgarian cities of Sofia and Veliko Turnovo and in Romania, and was conducted by Bulgarian police with the assistance of Romanian partner services and Eurojust.
Those arrested included five in Bulgaria, six in Romania, including the head, as well as 23 accomplices who constantly dialled different phone numbers in Bulgaria.
The Interior Ministry said that the investigation started in Veliko Turnovo in 2017 and as the scale of the telephone fraud operation became apparent, national police, and then the Special Prosecutor's Office and the Romanian authorities became involved./ibna