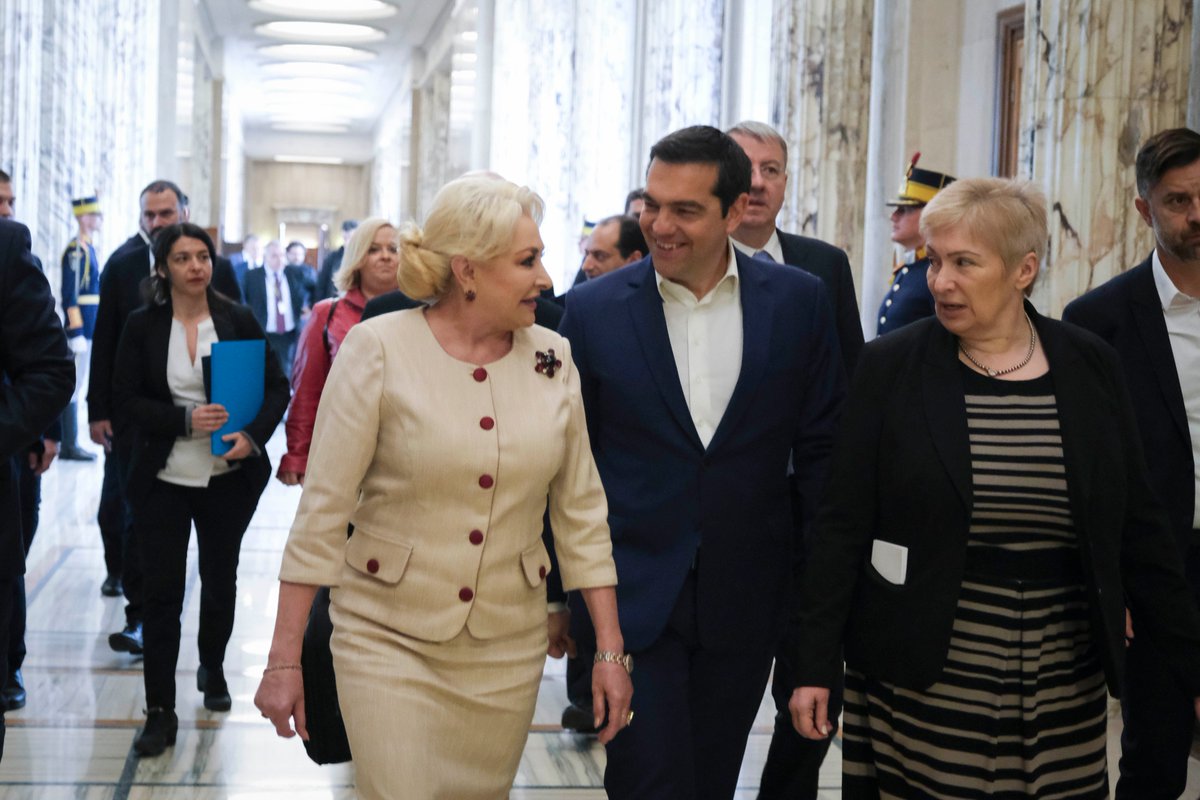 Greece and Romania have common goals in terms of planning in the energy sector and ensuring energy security, Romanian Prime Minister Viorica Dăncilă said after her meeting with Greek Prime Minister Alexis Tsipras in Bucharest.
"Energy has a priority on the agenda in Romania, we support energy security at a regional level", said the Romanian Prime Minister.
"Romania and Greece are the two most powerful economies in southeastern Europe, and our cooperation plays a key role for the stability and growth in the Balkans", Alexis Tsipras stressed.
"Greece has a significant presence in the business life in Romania, as Greek entrepreneurship has so far created 20,000 jobs, with investments of 4 billion euros in key sectors of the economy, such as communications, infrastructure and the banking sector" , the Greek Prime Minister stressed.
The objective, as was pointed out, is to strengthen this cooperation.
At the same time, it was noted that about 1 million Romanian citizens visit Greece.
"We agreed that in the field of education, we are interested in promoting our academic and research cooperation with projects of common interest on subjects such as environmental protection, cultural heritage management, tourism development and sustainable energy. We talked about cooperation in digital politics where we have great prospects for synergies", Alexis Tsipras said.
At the same wavelength, Viorica Dăncilă highlighted the "excellent" dialogue between the two countries and the importance of enhancing cooperation in the fields of education and culture, while also expressing the belief that bidirectional tourism between the two countries will increase./ibna