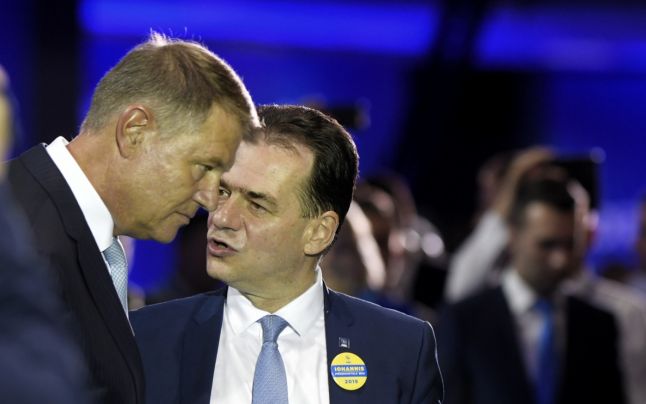 In the presence of President Klaus Iohannis, the Romanian government will unveil at 18.00 the National Investment and Economic Relaunch Plan, titled "Reclădim România".
Through this program worth more than 100 billion euros, the Government is looking to change the country's development model currently based on consumption, to a development model based on investment, digitization and 'mobilization' of local capital. The aim of the new program is to harmonize the Romanian economy with the economies of European countries, so that GDP per capita in terms of purchasing power reaches 87% of the EU27 average by 2025. Measures to support SMEs, grants, guarantees and other benefits are included, alongside the establishment of the National Development Bank for the granting of credits for investment initiatives and the establishment of a Romanian Development Fund. Small and medium-sized enterprises affected by the pandemic will also be subsidized.
At the same time, infrastructure projects in the energy (12.48 billion), health (5.35 billion) and education (2.12 billion) sector will be boosted with 21 billion euros. The program envisages social protection measures, the construction of three regional hospitals in Cluj, Iași and Craiova by 2027, and dozens of prefectural and smaller nursing unitsl the construction of kindergartens, schools and student dormitories.
The plan also provides for the construction of 3,000 km-long motorways and expressways by 2022, the repairment and modernization of 27,000 km of road network, the construction of a subway in Cluj and the completion of the underground projects in Otopeni.
In addition, 5 billion-worth infrastructure projects are planned for agriculture and infrastructure projects for the environment, the construction of the Siret-Bărăgan canal, the expansion of water supply and sewerage networks, and the construction of sports infrastructure. The projects will be funded from the Budget, in combination with the allocation of European funds.
Romania is expected to receive 33 billion euros through the European Commission's restart program and about 80 billion from the 2021-2027 budget. /ibna