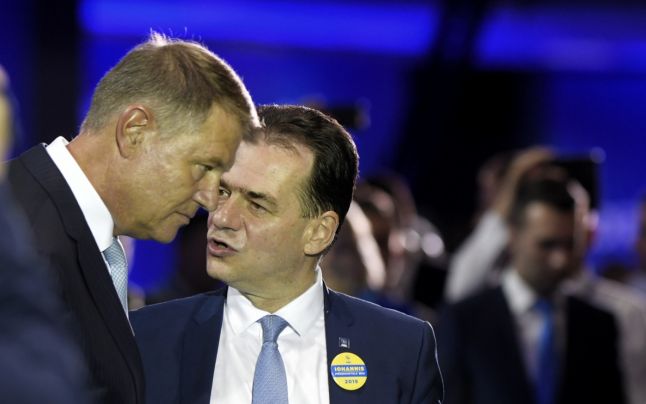 Prime Minister Ludovic Orban announced at a Cabinet Meeting on Thursday that the government would extend the state of emergency from June 16, noting that the decision had no political connotations.
Recalling that the current state of alert will remain in place until June 16, the head of government explained that this state was "essential to maintain the regulations […] necessary to guarantee the protection of life and health of citizens". According to Mr. Orban, it is "the only real solution that allows the government and the authorities to have at their disposal all the necessary tools to control the spread of the coronavirus".
The National Emergency Council (CNSU) passed a resolution on Thursday, proposing that the government further eased restrictions. The measures it proposes include allowing gatherings of up to 6 people for outdoor sports activities, 20 people for private events indoors and 50 people for outdoor events. It is also proposed that the operation of shopping malls resumes (with the exception of restaurants, cafes, playgrounds, playrooms and cinemas located in these centers), alongside the opening of spa centers, outdoor pools, sports halls and gambling centers.
For his part, President Klaus Iohannis stated yesterday that he would like to see a "more flexible" state of alert, which nonetheless would include some mandatory provisions, including the use of a mask indoors, social distancing and compliance with hygiene rules. The president called on politicians to vote in favor of expanding the state of alert and not to "hunt for votes." He dismissed the main opposition's claim that experts had to present new "evidence" to justify the expansion of the state of alert, noting that the daily data on the coronavirus outbreaks and deaths speak for themselves. "Against a disease, whether we are careful or foolish", he said. The president later clarified his statements, explaining that he was referring to politicians, not patients or future patients.
According to official figures to date, 21,404 cases have been confirmed, of which 222 new were recorded in the last 24 hours, while 15,445 people have recovered, and 1,380 people have lost their lives in total. In Romania, 2,030 people remain in institutional quarantine and 101,398 people remain in self-isolation and under medical supervision. To date, 542,646 laboratory tests have been carried out nationwide. /ibna