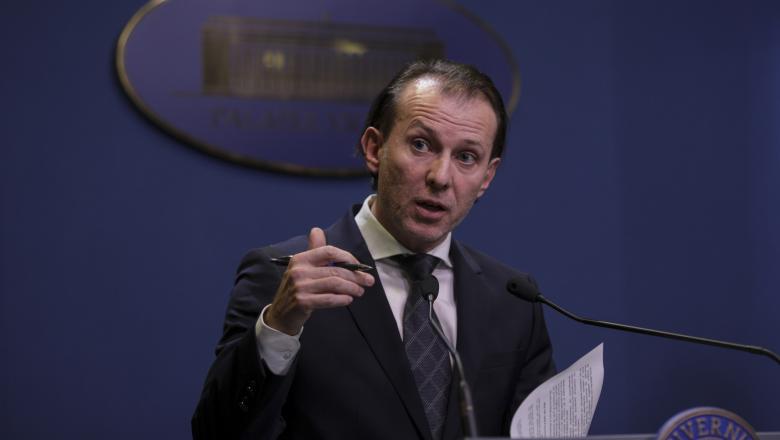 Romania's Finance Minister Florin Cîțu, in an interview with Digi24 television on Tuesday night, said the country is preparing to face the prospect of even one million workers going into technical unemployment next year.
The government has made calculations and is preparing for the prospect that 500,000, even up to one million people, will be sent to technical unemployment in Romania because of the crisis caused by the coronavirus pandemic. A percentage of technical unemployment will be supported by the budget, the Minister noted.
According to Florin Cîțu, he expects this crisis to peak in April, and then, by July, things will improve. Meanwhile, the government is preparing to announce on Wednesday a series of measures to help troubled businesses, a package that will amount to around 2% of GDP.
"Some technical unemployment will be supported by the budget. You will see the details tomorrow. We also have benefits for employers", Florin Cîțu said.
"We're prepared, and we know that because there were estimates, for as many as 500,000 to a million people to be put on (temporary layoff), if it gets there, I hope it won't, but we are giving incentives to business to keep their employees, if they can. For the companies that can keep them, we will exempt them from paying taxes. We are trying to give businesses an incentive not to put all people on temporary layoff, so that they can have time to reorient themselves", Florin Cîţu told Digi24.
He also referred to the specific case of the Ford plant in Craiova, with which the government is in talks. For the first two weeks the company will support workers' temporary layoff and then find solutions with the Romanian state.
"We have credit lines for companies. Maybe if they can quickly be redirected to another sector, then we use these lines of credit, we actually provide the lines of credit so they can reorient themselves. Our intention is that no business will be affected by this period", the minister said.
Florin Cîţu also appealed to the companies that "do better" to pay their taxes on time because these taxes will be transferred to areas that do not do very well.
The projection of the crisis is initially for a period of six months. "Personally, I foresee that until the summer I will find myself in a difficult situation, and then we see what happens. I want to be certain that we have the funding, the cash, that we are okay by the summer. In the meantime, with all the information we have, we will recalculate our estimates. At this point, yes, things are not looking very good in the short term, but if we go beyond April, we can have a better situation by May, June-July", the finance minister said.
The impact of the package drawn up to support the Romanian economy during this period will be almost 2% of GDP, according to Florin Cîţu's estimate.
"We have a package that is almost completed and I think it will be an important package for Romania, at almost 2% of GDP, if we take all the measures for three months. This will have an impact on the economy. We are not Germany, Spain or France, but for Romania a 2% impact in three months I think is significant and we hope to help companies overcome this period", Florin Cîţu said.
"We can no longer go to restaurants, but we can help restaurants by ordering from them. It is important that people continue to consume. We ensure that wages are being paid, and pensions, social benefits, temporary palyoff where needed. We must not abandon these companies", Florin Cîţu said./ibna