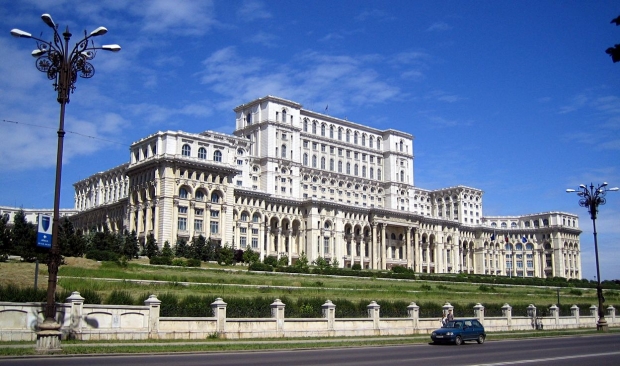 tHE PNL wrapped up its meeting on the negotiating tactics for the formation of the new government. In a statement, VP Rareș Bogdan noted that the new government would include the PNL, the USR-PLUS and the UDMR, after the PMP failed to enter parliament.
He also added that these parties would aggregate 244 deputies and senators, plus 16 from the national minorities. Therefore, he said, a majority will be formed that will allow them to govern and "isolate" the PSD.
Based on his assessment, the Parliament will be sworn in on December 21, meaning, as he said, that "we can immediately form a new government by Christmas".
Recent reports suggest that the Liberals will be supporting Nicolae Ciuca, Prime Minister Iohannis' first choice for prime minister. They also rallied around Orban for the Presidency of Parliament, as mentioned above.
In terms of portfolios, the Liberals will keep eight (8) for their party. They will be handing five (5) to the USR and three (3) to the UDMR. Behind closed doors, it has been said that the Ministries of Interior, Justice, Economy, Finance, Transport, Development and European Resources are expected to stay under PNL control. Meanwhile, they are considering of handing over the Ministries of Education and Health.
However, before the negotiations could even begin, disagreements have already erupted. The USR-PLUS does not agree with the PNL plans for the distribution of ministries and offices.
Firstly, the USR-PLUS was endorsing Dan Barna as Speaker of Parliament, however the Liberals are looking to use the post to "sweeten the deal" for Ludovic Orban. The USR-PLUS, meanwhile, does not appear particularly excited over the Senate presidency proposed by the PNL.
What is more, the USR-PLUS is definitely eyeing one of the Ministries of Justice or Finance, expecting to probably end up with the Justice department, since the Liberals do not appear willing to let go of the Finance Ministry. In contrast, the USR does not want the Ministry of Education.
The USR wants to be a partner in government and not a PNL crutch party, Barna said on a televised interview. "It would be better for the USR-PLUS to take over the presidency of the Parliament, if the President comes by proposing a prime minister from the PNL," Barna added.
The first decision taken by the head of the caretaker government – and prime minister candidate- Nicolae Ciucă was to call for the resignation of the Secretary General of the Government Antonel Tănase, to be replaced by one of his confidants.
In his first public appearance since taking office, interim Prime Minister Nicolae Ciucă stressed that the government's priorities in the near future will be to manage the pandemic, implement the vaccination strategy, and continue financial measures to support those affected by the crisis, the completion of the financial year 2020 and the preparation for 2021. /ibna