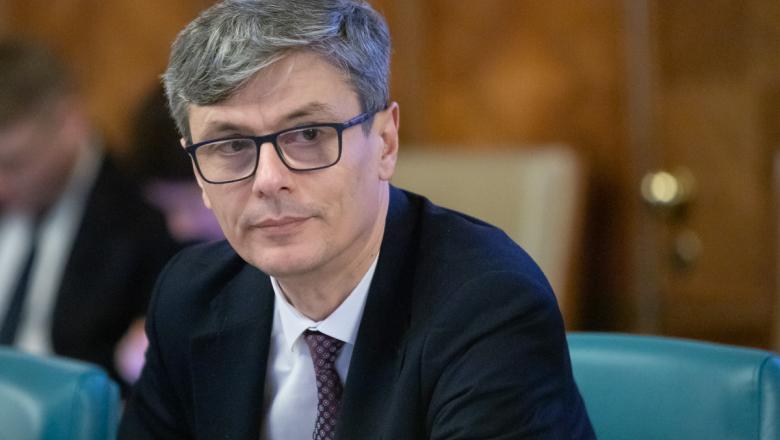 Romania's budget deficit will reach almost 5% if the coronavirus pandemic crisis lasts for a month or two, but if it lasts longer, it is already difficult to say where things could go, said Economy Minister Virgil Popescu for Digi24 television station on Monday night.
"At the Ministry of Finance I have no information on what will happen within three months (…) What I can tell you is that from my estimates, and from my discussions with the Minister of Finance, if this crisis lasts one or two months, we could see a deficit of around 5%. If it lasts longer, it is already difficult to estimate where things could go. But in two months, three, four months the fiscal deficit will be much higher", Popescu said.
Referring to the people's observance of the rules imposed by the authorities to stop the new coronavirus from spreading, the Minister of Finance believes that the people "do not know where we are and where we stand".
"We are in the midst of an obvious crisis and this is a health crisis. It is a pandemic that will also trigger a financial crisis, and to overcome it as soon as possible, we must protect ourselves and must abide by what the Authorities urge us to do. Daytime travel restrictions, nighttime travel restrictions were put in place to protect us and must they be respected by everyone", Popescu added.
In addition, when asked if people behave this way because they lack discipline, he replied that they do not realize the enormous risk.
PSD to submit new proposals
Interim Social Democratic Party (PSD) Chairman Marcel Ciolacu said Monday night at the public broadcaster TVR1 that on Tuesday, proposals would be made to suspend credit payments and set price limits on medicines and foodstuffs, at the House of Representatives to be sent to the Senate. He also said that the proposals launched Monday by the PSD, PRO Romania and the Alliance of Liberals and Democrats (ALDE) were postponed after the government approved measures to finance burdened businesses.
Benefits to 1 million unemployed
The National Employment Service (ANOFM) is ready to pay unemployment benefits to one million beneficiaries, Foundation President Victor Picu said in an interview. The money will go to all employees on temporary layoffs, explained the head of ANOFM, who estimates that the institution will pay temporary unemployment benefits from April.
Victor Picu also said that citizens can call ANOFM's special phone number that was created to provide taxpayers with information on the procedure to be followed for obtaining state-funded unemployment benefits./ibna