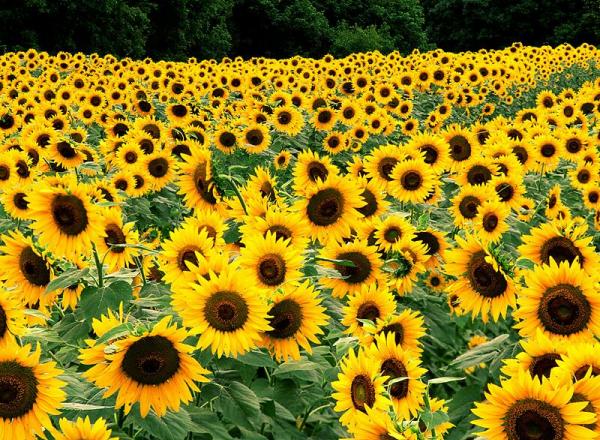 Romania ranks first in EU both as cultivated area and sunflowers production, as well as the second in corn grain production after France, the National Institute of Statistics (INS) data show.
Romania ranks fifth in wheat cultivated area, after France, Germany, Poland and Spain and in terms of achieved output, after France, Germany, the UK and Poland. At the same time, Romania is the third in potatoes cultivated area, after Poland and Germany and seventh in terms of the carried output, after Germany, Poland, France, Netherlands, United Kingdom and Belgium.
The crop production increased in 2016 against 2015, for main crops, to a total of 20.8 million tons, compared to 19.2 million of tons, while the cultivated area has decreased to 5.381 million hectares alike the year of 5.464 million hectares in the previous year.
The grain cultivated area decreased by 1.5 percent, while the output has increased by 8.3 percent over the previous year, mainly due to the increase in yield per hectare (average yield per hectare) as follows: corn grain (16. 3 percent), oat (12.3 percent), barley (+ 7.5 percent), wheat (+ 3.8 percent).
The area cultivated with corn grain in 2016 represents 46.4 percent of the area cultivated with grains, and wheat cultivated area – 39.2 percent.
For the oilseed crops, the production increased by 19.7 percent due to the increase of cultivated surface (+ 6.9 percent) and the yield per hectare. Production increases were recorded for rapeseed (+ 45.4 percent) and sunflower (+ 9.4 percent), while for the soybeans, the production was maintained as in the previous year.
Not last, the sugar beet production decreased by 7.2 percent because of the decrease of 11.1 percent of the cultivated area./IBNA
Source: romaniajournal.ro