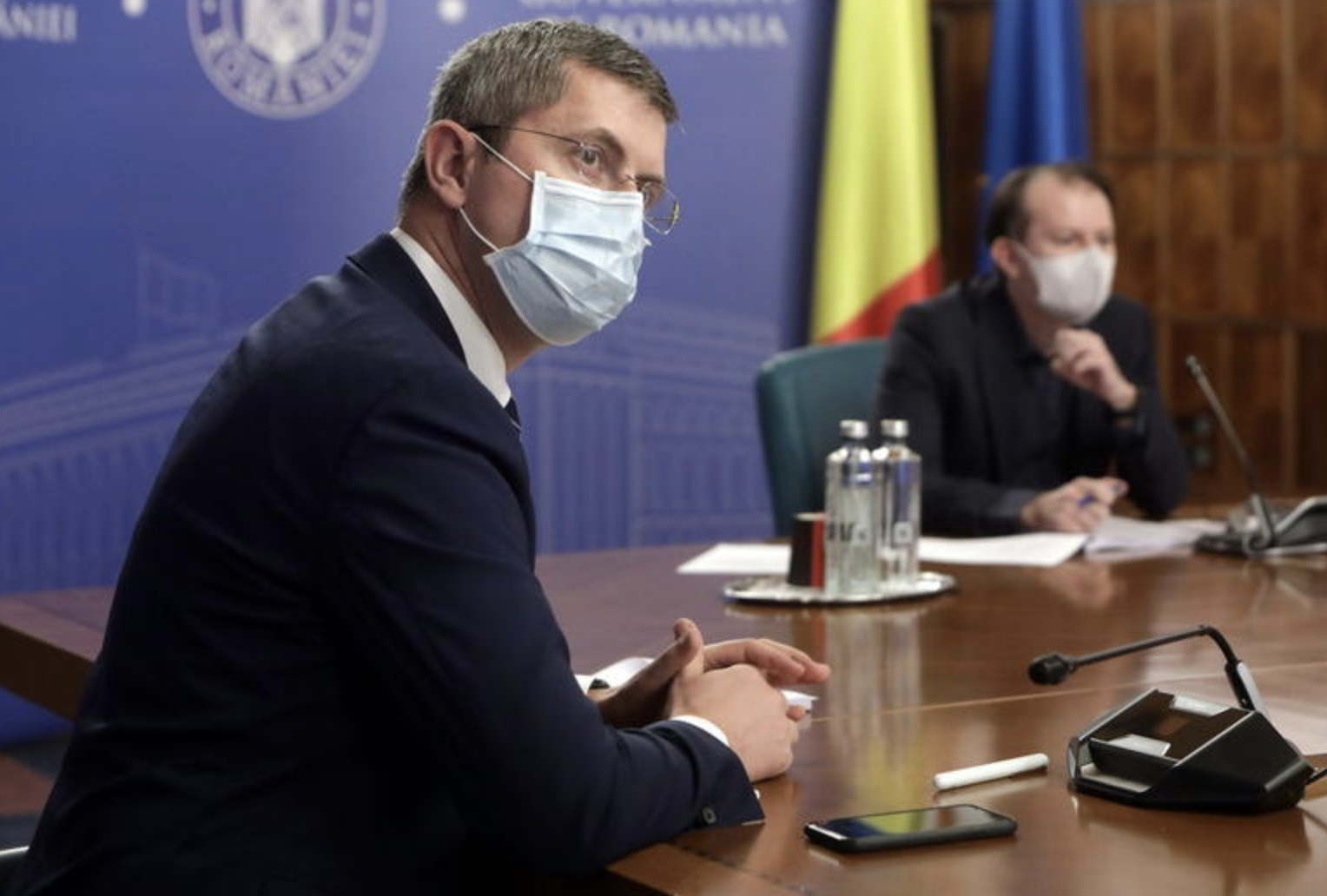 The first round of talks in the Coalition after the expulsion of Vlad Voiculescu from the Ministry of Health ended after almost five hours with nothing to so for. Negotiations continue Tuesday, 16:00 (local time). Florin Cîțu says he remains in office and announces that he is awaiting the appointment of the Minister of Health by USR-PLUS.
"Romania must be governed. I am waiting for the candidacy for the Ministry of Health", Cițu told Digi 24.
While leaving the consultations on the future of the coalition, USR leader Dan Barna expressed hope that a compromise will be reached "as soon as possible one way or another".
"There were several hours of discussions in which each of the partners presented their positions and views, the arguments of those of the National Liberal Party (PNL) in favour of Florin Cîțu, the arguments in which we no longer trust the prime minister. We will continue the discussion tomorrow at 16.00. What happened was we analyzed the assumptions and work scenarios based on which we will be able, I hope, to reach a decision one way or another as soon as possible", Barna said.
For his part, UDMR leader Kelemen Hunor said the coalition would go further, saying he was convinced that "a good solution would be found for everyone" on Tuesday, after the talks resumed.
"We are responsible people, with political experience, we will go further in this coalition. Tomorrow at 16:00 the talks continue, I am convinced that we will find the right solution for each party. After 4 months we can not withstand more tension", said the UDMR leader.
Asked if the Romanian president's intervention in the alliance crisis was needed, Kelemen replied: "There is no need, the coalition is doing well"./ibna