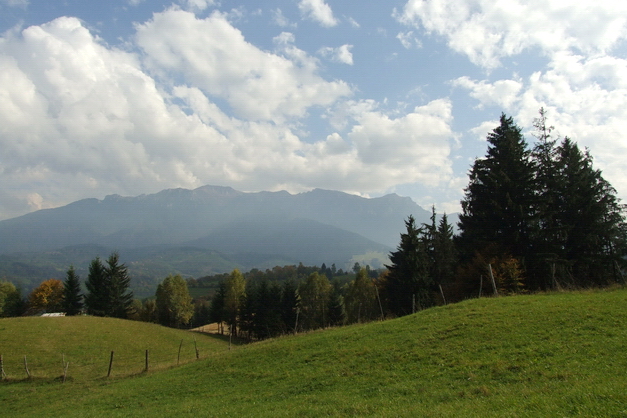 By Daniel Stroe – Bucharest
The unproductive land in Romania can be a very good source for biomass projects which can create a significant number of jobs, Ilias Papageorgiadis, president of the Romanian Association of Biomass and Biogas, revealed today.
According to him, about 350 bio-installations of under and over 0.5 MW will be set up by 2016, creating over 10.000 jobs.
"This category of unproductive land, the fallow grounds, can be an excellent source for biomass projects across the country since they cannot be valued from an agricultural point of view. We are now waiting for ANRE (Romanian Energy Regulatory Authority) to publish its proposal for tariffs for bio investments under 2 MW and to clarify the details for such capacity projects from the state subsidies point of view. If no surprise will occur, we expect bio-investments to draw the attention of hundreds of investors and Romania to develop significantly in this direction" he said.
"Our objective is to get to 300 installations of under 0.5 MW and 50 ones over 0.5 MW by the end of 2016. This means more than 10.000 jobs in the country, about 200-300 in each county, and hundreds of million direct foreign investments with a lot of positive effects locally. It is only up to us, as a society, if we reach or not this objectiveȚ he underlined.
The Romanian Association of Biomass and Biogas was found in 2012 and supervises the entire bio-industry in Romania: biomass, biogas, waste energy, bioethanol and recycling. It is a member of the European Biomass Association and the European Biogas Association. The association is currently involved in two projects under the Intelligent Energy Europe program.
Romania has a huge biomass potential thanks to the vast forests it has and a still underdeveloped market. Biomass has been widely seen as the main renewable source energy in Romania with many practical uses, such as heating homes in poor rural areas.
The market is expected to increase in the years to come, after more investments have targeted this potential. A 41 million Euros biomass power plant is to be opened in Cluj County by the Romanian-Italian company Romita Energie Verde, producing both thermal energy and electricity, with a production capacity of at least 10 MW, with an extension capacity to 19 MW.