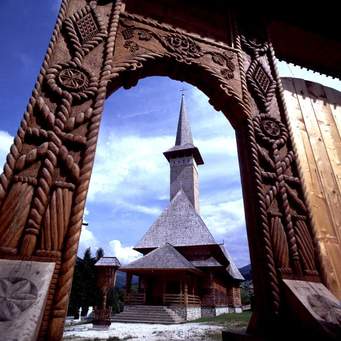 Bucharest, February 1, 2016/Independent Balkan News Agency
By Irina Stoica
Romanian tourism authority has set some very ambitious targets. Its latest goal is to be the main country in the region that would benefit from Russian tourist change of plans after the problems they have encountered in Egypt and Turkey.
Authorities in Romanian seem rather confident that they are capable of doing a better job than Bulgaria when it comes to attracting these tourists. "The Russian tourists who give up to travelling to Turkey or Egypt will come to Romania with a culture of the services from such countries, Bulgaria included, and we cannot afford to lose competition to those", National Authority for Tourism (ANT) President Anca Pavel-Nedea said in a conference.
Apart from Moscow, there are 15 million possible Russian tourists who might reach Romania "We should take advantage from the current context now, because later we'll have no chances. Such a conjuncture wouldn't last too long. We could bring in over the following two, three years — gradually and professionally incrementing — up to 100,000 Russian tourists per year," Pavel-Nedea mentioned.
About 24,000 Russian tourists come to Romania every year.  "We must be prepared. Starting with the spa, seaside, tours, MICE (Meetings, Incentives, Conferences and Events). We must have Russian speakers in place, the more so as the tour segment could attract many high-income Russians", said Gheorghe Fodoreanu, member of the incoming committee with the National Tourism Agencies' Association of Romania (ANAT).
Fodoreanu assesses that Romania currently has just 15 authorized guides in Russian, but it could draw students from the Republic of Moldova to gain specialisation.