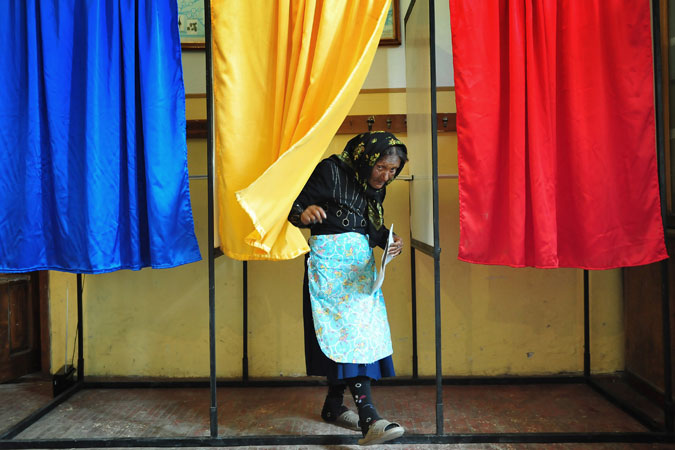 By Daniel Stroe – Bucharest
A draft law on making voting compulsory is now being discussed in the Romanian Parliament and a final vote on it is expected in this new parliamentary session, a Romanian lawmaker said.
Ioan Munteanu, an MP for the ruling social-democrat party (PSD), said the bill is a priority for the party and is to be submitted to debates in the Parliament's specialized committees. The draft law was submitted in June.
"Apart from the Government's priorities, which mean fiscal amnesty and the ordinance on the local elected officials, I also set as target the legislative proposal on introducing the compulsory voting. It is important to see them being debated and I would be very glad to see them voted by the Parliament and submitted for promulgation. All the more the Liberal Christian Alliance (the main opposition alliance in the Romanian Parliament) wants to submit a draft law on voting by correspondence and the two laws would supplement each other" Munteanu said.
He said his draft law makes voting compulsory and those who will refuse to participate in the electoral process will be fined. He also added, referring to those who refuse to vote as a protest, that ballots may also include an empty square where such people could put their stamp, but the ballot will no longer be invalidated.
Even more, Munteanu also highlighted, he is considering a repetition of elections if the number of those giving such a protest vote account for more than half of the expressed votes. "But we have to take into account that, in such a situation, those previously elected will remain in office and they may be worse than those being voted" he pointed out.
Last but not least, the initiator says compulsory voting is the best solution to prevent electoral frauds. To become a law, Munteanu's draft law needs the votes of at least two thirds of the Romanian lawmakers, deputies and senators.
A poll done in July, a month after the bill was submitted, showed that about 45 per cent of the Romanians are in favor of compulsory voting, arguing this may change things for the better on the political stage. About 42 per cent rejected the idea, saying the current political class in Romania cannot change anything after all. The bill came after less and less Romanians go to the polls, disappointed with the current politicians. In May, the Euro-elections, the latest electoral process organized in Romania, had a turnout of about 32 per cent, up from 27.1 % in 2009.