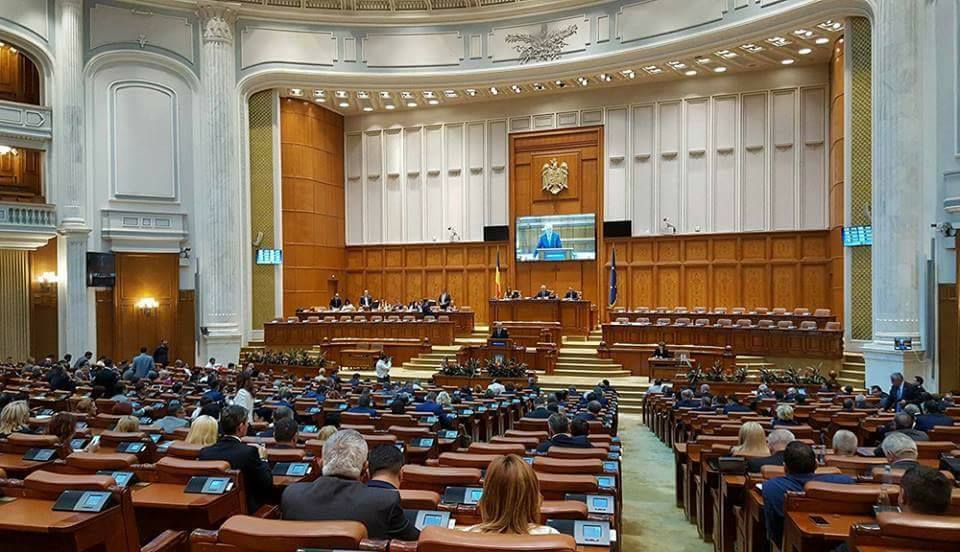 Earlier on Monday, Romanian MPs were called for an extraordinary parliamentary session in order to vote the new Dancila Cabinet.
The new PM's government needs 233 votes to pass. Until now, opposition parties have announced they will vote against with only the Democratic Union of Magyars in Romania (UDMR) still unsure of how its members will vote.
Although the opposition would further strengthen the ruling parties, the governing PSD-ALDE coalition already has 243 MPs, so even without more votes, this, "might pose no validation problem", as romaniajournal.ro reads.
The new Cabinet is scheduled to be voted on Monday (Jan. 29) evening.
"So far, eight ministers had been validated by the special committees, including Interior minister Carmen Dan, Foreign minister Teodor Melescanu, deputy PM Ana Birchall, Tourism minister Bogdan Trif, minister for Business Environment Stefan Radu Oprea (despite he is being investigated for tax evasion and complicity to money laundering), Energy minister Anton Anton, minister for European Funds, Rovana Plumb (despite she is prosecuted in the Belina file) and Economy minister Danut Andrusca".
UDMR is expected to announce its decision on the voting procedure in the coming hours. Meanwhile, UDMR head Kelemen Hunor "has slammed the ruling programme assumed by PM-designate Viorica Dancila."…/IBNA