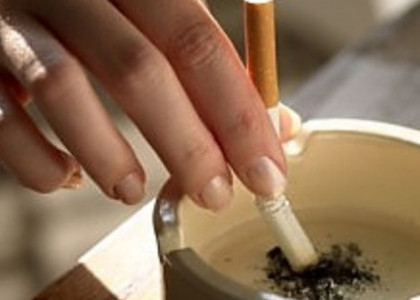 Bucharest, February 25, 2016/ Independent Balkan News Agency
By Irina Stoica
The Balkans could benefit from Romania's expertise on several health-related sectors. And it's the country's president who named some of the areas where "Romania's performance" may be useful for the region. Discussions in Bucharest between the head of state and Zsuzsanna Jakab, Director of the World Health Organization's Regional Office for Europe led to this statement. "Mrs. Zsuzsanna Jakab's presence opens the door to possibilities of regional cooperation and support that Romania may offer to countries in the Balkans, under WHO umbrella", president Klaus Iohannis said. He also names some precise areas where Romanian expertise could prove useful to the Balkan neighbors. "Influenza surveillance system, emergency situations system and the smoking ban legislation are our areas of performance", according to Iohannis.
In January 2016, Romania adopted a law banning smoking in all indoor public spaces, including workplaces, and in all indoor or outdoor child-related facilities. Restaurants, bars, and clubs will be most affected after the law enters into force. The country joins the current 17 of 28 EU states to have completely forbidden smoking in all enclosed public locations. The law will come into force in March.
When it comes to influenza surveillance, Romania is part of a group on countries that send the WHO regular reports of sentinel surveillance data collected from special units.