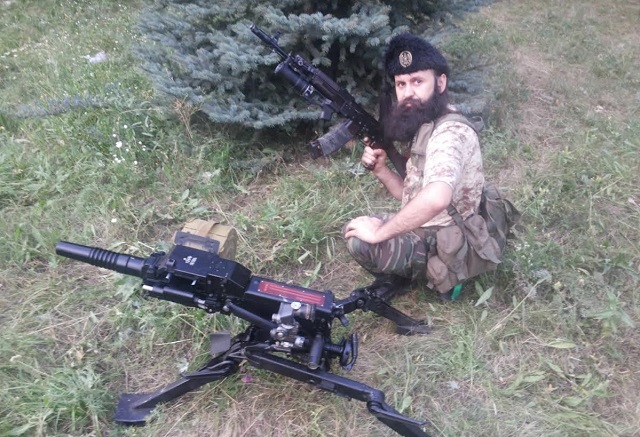 A pro-Russian Serbian nationalist, 42-year old Bratislav Zivkovic has been expelled from Romania with Bucharest banning him from re-entering the country for 15 years.
Zivkovic was followed by Romanian Intelligence Service, SRI and "was caught photographing military radars on the Black Sea coast and trying to send the GPS location for the facilities."
Zivkovic in Eastern Ukraine, with fellow fighters Photo: SRI.ro
As the SRI said, the man who is holding both a Serbian and a Russian nationalities, showed interest in the Mihail Kogalniceanu military base, where NATO aircraft are stationed. While he was under SRI surveillance, he was found "spying on NATO military bases in southeastern Romania" also wishing to obtain "classified information on military installations", reports BalkanInsight.
Photo: SRI.ro
The expelled man visited Romania four times in 2017 entering the country either from Bulgaria or Ukraine always ending up in the coastal city of Constanta. BalkanInsight writes that Zivkovic is "a self-proclaimed commander of Serbia's Chetniks paramilitary forces, had fought in Crimea in 2014-2015 in support of Russian intervention there and had also been in the rebel-held parts of eastern Ukraine in Donetsk and Lugansk."…/IBNA
(Main) Photo: Zivkovic in a picture released by the Romanian counter-intelligence service