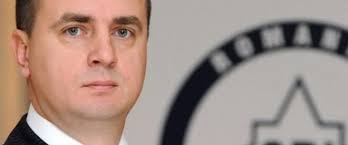 Bucharest, June 13, 2015/ Independent Balkan News  Agency
By Daniel Stroe
Romania expelled two Arabs who had been performing extremist propaganda and trying to recruit new members for the Islamic State organization, the country's intelligence services announced months after a similar group was removed under suspicion of planning a terrorist attack.
The Bucharest Court of Appeal declared undesirable for ten years two Tunisian citizens who were being monitored by the Romanian Intelligence Service (SRI) since 2014, the service's spokesman Sorin Sava(photo) told state newswire Agerpres on Friday.
Tunisian citizens Jaber Elias and Gharselloui Wassam were staying in Romania as students. SRI asked the court to declare them undesirable aliens because they were supporters of the Islamic State and were performing extremist propaganda. They were working on several fellow Muslims to radicalize them along the terrorist organization's ideology and to form a group of supporters, Sava detailed.
The General Immigration Inspectorate took the two into custody and they have already left Romania's territory, following an expel order, the Prosecutor's Office with the Bucharest Court of Appeal (PCAB) informs.
On June 8, following a proposition by the Romanian Intelligence Service, the prosecutors have notified the Bucharest Court of Appeal to weigh on whether to declare the two Tunisian citizens undesirable for national security reasons. On June 10, the Bucharest Court of Appeal admitted the request of the Prosecutor's Office and declared them undesirable for 10 years.
"The two Tunisian citizens were expelled from Romania under the supervision of the General Inspectorate for Immigration; they didn't challenge the decision of the Bucharest Court of Appeal," the PCAB release adds.
The two suspects attended a medical school in Arad, in Western Romania, and were detained by SRI's special forces and led to inquiries. In April, six French citizens of Arab descent connected to ISIS and al-Qaida, were also expelled from Romania under suspicion they were planning a terror attack in the country. Seven other foreigners were also expelled over the course of this year following requests filed by SRI as the Islamic State enhanced activity across Europe.