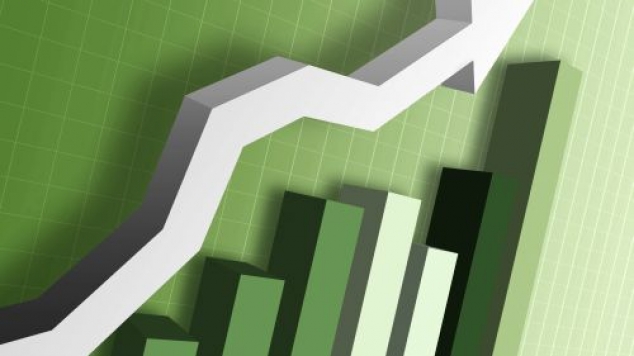 By Daniel Stroe – Bucharest
The Romanian Government expects a 3.5 per cent economic growth for the first three months of the year based on increased figures concerning industrial output and consumption, Budget minister Liviu Voinea disclosed.
"Tomorrow (Thursday) the first trimester results are due to be published and now I am taking off the minister's hat and putting on the analyst's one, which I previously was, and based on the industrial production and consumption, which have already been published for the first trimester, I am expecting an at least 3.5 % economic growth for the first semester" Voicea said in Warsaw where he attended the annual meeting of the European Bank for Development and Reconstruction.
He added that, taking into account seasonality, Romania could have an at least 4 % economic growth for the whole 2014. Last year, the Romanian Government anticipated a 2.2 per cent economic growth for 2014.
Voinea explained that, unlike other emerging markets, Romania is different in the good sense of the word because it has a reduced account deficit, is limitedly dependent on the Russian gas, has a sound economic growth and is planning on joining the Euro Zone in 2019.
Early May, the European Commission has again revised its forecast for Romania's economic growth for 2014 and 2015 to 2.5 % and, respectively, 2.6 %, up from 2.3 per cent and, respectively, 2.5 per cent, as the previous previsions showed in February.
In its turn, the International Monetary Fund (IMF) estimates that Romania will have a 2.2 % economic growth this year and a 2.5 % increase in 2015.
Emboldened by these numbers, Voinea urged the population to boost consumption. "In 2014, the economic growth will go beyond the expectations the budget was based upon. The revival of consumption over the three months will lead to a bigger economic growth and since the economy is surging again I want to send out the message people should be trustful and consume, companies should be trustful and borrow in order to invest, banks should be trustful and finance for the sake of investments and consumption" Voinea had previously said.
Romania's economy grew by the same 3.5 % in 2013, beyond the IMF's expectations which predicted a 2.8 per cent growth. Exports were the main engine of the economy in 2013, the National Institute of Statistics showed, amounting to a record 50 billion Euros. Local car maker Dacia was first of the leaders of manufactured exports.